3 Sun Protection Savings for Sun Awareness Week
You have picked out the perfect summer savings holiday and you have your amazing bikini deal from last year. It's time to get covered and with Boots, Chemist Direct and Lloyds Pharmacy voucher codes, you can make some great savings on sunscreen right now. Did you know that My Favourite Voucher Codes doesn't just give you discounts on fashion and holiddays? Yes, there's no better time to replenish those sunscreen stocks than during Sun Awareness Week, so if you think your current supply is running low or out of date, here are some great ways of getting more sun protection delivered direct to your door…
Piz Buin Savings at Boots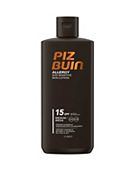 Boots is the big daddy of them all when it comes to high street chemists and is often a first stop on any healthcare or beauty quest. But did you know that if you use our Boots voucher codes instead of heading to your local branch, then you're benefitting from additional savings? For starters we've got a Boots promotional code that offers 'buy 1 get 2nd half price' on selected sun care covering brands such as Nivea Sun, Piz Buin, Banana Boat and their own Soltan. But if you want even better value, why not use our other Boots discount voucher that gets you £5 worth of Boots Advantage Card points when you spend £50 or more? The perfect opportunity to stock on not only sun protection, but other travel and summer-related health and beauty products too.
Chemist Direct Nivea Discount

Looking for more multi-buy sunscreen deals? Our Chemist Direct voucher code can help you out. Over on our Chemist Direct discount codes page we've got plenty of great value offers, but the one that's really drawn our attention in Sun Awareness Week is the offer that gets you 3 for £15 on selected sun care products. Like the previous deal, they've got plenty of big brands covered including Hawaiian Tropic and Garnier Ambre Solaire, so why not purchase a few bottles of sunscreen and aftersun to cover all your family's sun protection needs? And if you need other travel healthcare products, we also have Chemist Direct codes for 5% off allergy and hayfever products and travel bulk buys.
Lloyds Pharmacy for Children's Suncream
When ordering healthcare and beauty products online, it's a good idea to make sure you stock up on all your essentials at the same time to get maximum value from your single purchase. And you can do just that with our current Lloyds Pharmacy coupon codes! As well as 2 for £9 on selected sun care products including their own brand Solero Sun Lotions, you can use our Lloyds Pharmacy promotional codes to save £5 when you spend £20 or more on your online order. So have a browse of their extensive healthcare and beauty selection and see if you can't refresh a few of your favourites while you buy that essential sunscreen.
If there's one skincare product you shouldn't skimp on it's sunscreen, so this Sun Awareness Week, make sure you stay covered with the help of our Boots promo codes, Chemist Direct voucher codes and Lloyds Pharmacy discount vouchers, and you should have very little sun care worries for the rest of the season.
By Anna Scott, 11th May 2016 - My Favourite Voucher Codes
This Weeks Most Popular Blog Articles