67% Of Adults Now Using Voucher Codes – Make Sure You're Not Missing Out!
Great news! Over two thirds of adults now use online discount vouchers to save money when they're shopping online. The research, which was compiled with responses from 2,000 people, showed just how far promo codes have come in recent years.
There are bargains to be had for absolutely everyone! Out of those questioned, more than half of people over 40 use promo codes, with 20% of them using discount codes once a week. You could be saving hundreds of pounds on just about everything from your weekly grocery shopping to Christmas gifts for your loved ones.  
At
My Favourite Voucher Codes
, we search high and low to get the very best discounts for our readers. Our database is being constantly updated with the latest deals so that you never miss out on a fantastic bargain.
We were that worried you might miss something important that we had our very own toolbar created that actually alerts you when we could save you money on the website you're visiting.  It might sound a little crazy, but you'll be thanking us when you hit the jackpot with a huge saving! Download our toolbar for Mozilla Firefox and Google Chrome now.
We don't think that people are aware of just how much money they could be saving on their favourite brands from their favourite shops. You don't have to pay anything extra for using promo codes, simply enter the codes in the checkout and see the price drop!
Don't believe us? Then check out the huge savings you could be making right now!!
Web Hosting
10% Off Everything Using UKHost4u Promo Codes
Web hosting and domain name 
Was: £19.99
Save £2.00!
Soft Drinks
15% Off Red Bull Using Office Direct Promo Codes
24 Pack of Red Bull
Was: £28.49
£4.27 saving!
Days Out
Save 10% Using London Zoo Promo Codes
Family ticket for 4 people (either 2 adults and 2 children or 1 adult and 3 children)
Was: £71.00
Save £7.10!
Nightwear
Get 20% Off Nightwear Using The White Company Online Discounts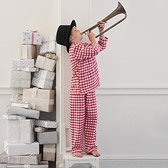 Gingham Flannel Pyjamas
Was: £24.00
£4.80 saving!
Entertainment
20% off selected DVDs using HMV Promo Codes
Big Bang Theory Season 1-5
Was: £30.00
Save £6.00!
Holidays Abroad
5% off Barcelo Puerto Vallarta with Barcelo Hotels & Resorts Discount Codes
1 week all inclusive holiday for 2 adults sharing Junior Suite Deluxe
With: £880.39*
Save £43.63!
These are just a tiny snapshot of the sort of incredible deals you could be getting if you pay us a visit before splashing the cash. A simple check on our website could see you saving hundreds of pounds every single year. Saving money and cutting back doesn't mean you can't have the things you love, just get them for less with our budget-friendly promo codes.
*Prices are an estimate as all guests are charged in local currency.
By 
Jemma Porter
, 27th November 2012