Bags of Fabulous Bargains with These Savings on Handbags and Purses!
No celebrity would be seen without beautiful arm candy! Get your hands on your own stunning handbag, backpack or purse at great rates by choosing from loads of money saving special offers on bags and luggage at My Favourite Voucher Codes. Explore the unbelievable range of styles and designers, and get FREE delivery when you shop at mybag.com.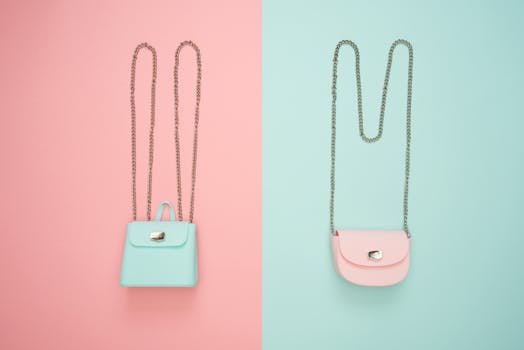 Make Like RiRi and Gaga with Accessories Direct Discount Codes
I have three words for you; Studded, Leather, Bag! Rihanna has one, Li-Lo has one, Gaga has one, even Posh Spice has one and you want one too! Well now you can! We all know celebrity's hardly set off the most affordable style must haves but use this Accessories Direct discount voucher and you can SAVE yourself an amazing 50% off a Kate Benjamin black leather studded duffel bag!
Bling it Up with Bejewelled Bags! Save with Designer Desirables Promotional Codes
Covering possessions in Swarovski Crystals seems to be a growing trend amongst Celebrity's. Maybe we will leave the designer diamonds to the superstars with big budgets, but we can not escape the 'bling' generation that has arisen. Jewelled cases for your mobile phone, glistening gem covers for your Ipod, even our lady parts have been getting the 'bling' treatment. Now it is time to add a little razzle dazzle to our bags!
Designer Desirables have a huge range of sparkly, glistening crystal embellished clutch bags. Use our mega money saving Designer Desirables discount vouchers and get £10 off your order! You can always use the savings to bag yourself a matching Purse!
Not Forgetting Your High Street Favourites: Save with Laura Ashley, Wallis and Planet Discount Vouchers
Got your eye on a little lovely at Laura Ashley ? Use this Laura Ashley promo voucher to save 10% on your first order. If your wanting a wallet from Wallis then you can save 50% using this Wallis discount code. If you spend over £75 then you can also get 25% off PLUS free delivery! Get the latest look on a budget with luxurious leather luggage from Planet, all available at half price using our discount vouchers . We have endless amount of money saving offers so you can always afford to keep up with the latest trends.
Still Not Tempted? Shop with House of Fraser Promo Codes for a Designer Freebie!
If none of these deals take your fancy then I dare you to say no to a FREE DESIGNER BAG! No you are not so desperate for the latest in luggage that you hallucinated those words in front of you, House of Fraser  actually are giving away FREE BAGS! When you spend £200 or more on Jager at House of Fraser use this promo code to receive a FREE bag. Or spend £100 or more on Radley and bag yourself a FREE Laura Bailey Canvas Tote !
Never get caught out on style again and always afford the latest looks by letting My Favourite Voucher Codes  find you the best bargains!