Black Friday and Cyber Monday: The Savvy Shoppers Guide to Saving Money This Christmas
Good morning savvy shoppers! October has been and gone and November is now upon us. And we all know what that means. The wrapping paper is out. Your dad's been in the loft rummaging through boxes of lights and old nativity sets. The gloves are on. The scarves are out. And we're all looking at our bank accounts in anticipation. That's right. We are now approaching Christmas! But don't panic. Here at My Favourite Voucher Codes we want to help ease the physical, mental and financial pressures that come with this time of year. Take a look at our savvy shoppers guide to finding the best deals this Black Friday. You could have the most organised and money savvy Christmas that you've had yet!
First Things First: Set a Budget Per Head and Stick to it
Setting a budget and then sticking to it is one of the most important pieces of advice that we can give. Make sure to factor in everyone that you will be spending Christmas with. No one wants to be rushing around at the last minute because they forgot to buy someone a present! It can seem a little overwhelming at first but by breaking it down like this you are giving yourself the best chance at not overspending. So many people head into their Christmas shopping just blindly buying presents and they forget about their budget. Sometimes you even forget to buy the certain peoples presents all together. Here's how to avoid last minute spending by setting spending limits: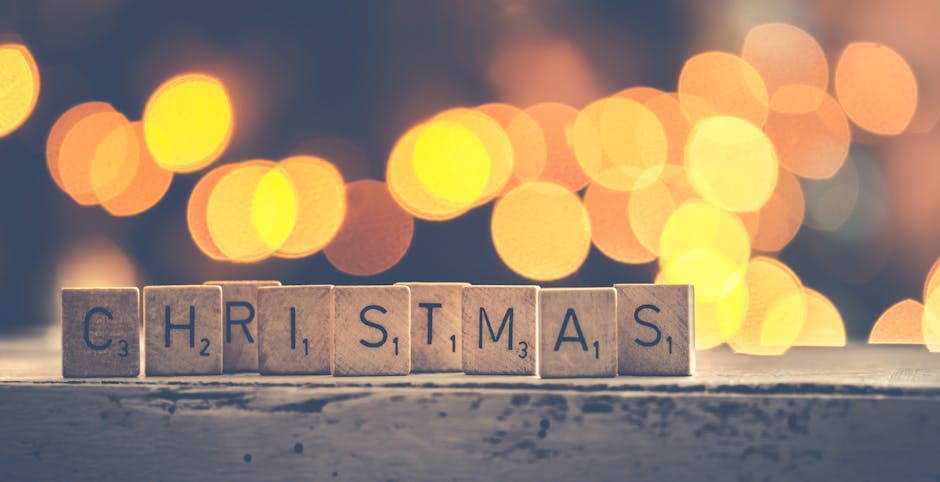 Make a list of each person that you will be buying for and set individual money targets per head.

Once you have set a limit for each person you can add it all up and see how much that will come to overall.

If the price seems too high then you know that you need to go back and shed a couple of pounds off of each of your recipients.

Now all you have to do is stick to the limits that you have set!
How to Save on those Electricals with Black Friday Electrical Deals
With the rise of technology and the introduction of the digital age it's easy to understand the rise of electrical goods on peoples Christmas lists! If your friends, family and loved ones have been badgering you for a new phone, laptop, game or camera then you are in the right place. Our exclusive Black Friday electrical deals can get you your techy goods for less this Christmas time! So get the bulk of your shopping done by using our latest Black Friday deals now! A list of the top electrical items that you can save money on are below!
Laptops: Save money on a new laptop this Black Friday or Cyber Monday! Maybe you are buying a student a gift, or maybe you need to upgrade your own technology usage? Either way there are some great savings to be bagged on laptops this November.

Christmas Lights: That's right, it really is that time of year again. If you need to invest in some new and decorative Christmas lights then make good use of our electricals discounts this November. Nobody likes forking out a fortune on Christmas lights!

Cameras: We all know a selfie or photography junkie. Why not treat them to a novelty Polaroid or some new camera gear this Christmas by using our discount codes?
Make Use of Black Friday TV Deals
TVs are officially an essential part of Christmas. So why not get a new HD flat screen, curved design or 4k resolution TV in time for Christmas? Whether you want to buy yourself a new screen in time for your favourite Christmas films or whether you want to buy a loved one the gift of viewing, our Black Friday TV deals will get you great discounts. So check out a few of our favourite online retailers selling TV's this November:
Currys: This electrical retail giant has a wide range of screens and accessories to choose from. So take a look at our Currys voucher codes this Black Friday 2021!

Newegg: A high tech retail favourite, Newegg are sure to get you everything that you could need in a perfect new telly!

AO.com: Check out the high quality Televisions on sale by AO.com this November. Their top of the range screens, inclusive packages and TV accessories will revitalise your home entertainment.
Get Your Home Christmas Ready with Black Friday Furniture Deals
If you are looking to save some money on home ware and furnishings this November then you really are in luck. Our Black Friday furniture deals are here to save you money! Maybe you want to invest in a larger dining room table to fit the whole family around. Maybe you want to buy your friend that statement armchair that she has been eyeing up. Or maybe you've always wanted that contemporary bookcase but its always been too expensive. Whatever your reason for buying furniture, our Black Friday 2021 discounts can save you money! So get the home furnishings of your dreams this November the 26th by using our Black Friday and Cyber Monday discounts. We have teamed up with homeware retailers like Debenhams, Liberty London, Laura Ashley and Oak Furniture King to bring you the best in savvy furniture deals.
Switch Up Your Winter Wardrobe with Black Friday Fashion Deals
Finding a fashion bargain is a treat at all times of the year, but it feels especially exiting this close to Christmas. Whether you are buying for your dad, girlfriend, cousin, brother or friend, new clothes is always a great way to go. And now it doesn't have to cost you a lot when you use our Black Friday fashion deals online. From new pyjamas, lingerie and slippers to dresses, tops coats and more, the gifting ideas really do go on! So be a savvy shopper this Christmas and take a look at our fashion discounts for Black Friday 2021. Here are a few of our top fashion gifting ideas:
Lingerie: Every girl (or guy!) loves some new lingerie at Christmas. Why not treat that special someone in your life to a seductive treat this Christmas? You can save money when you use our Cyber Monday and Black Friday deals!

Pyjamas: Buying someone some pyjamasmas is a surefire way to put a smile on their face this festive season. Use our New Look, Debenhams, Missguided or Cath Kidston discounts this November to save on the perfect pair of gifted pyjamas!

Accessories: Fashion doesn't just have to include garments. Treat your friends and family to a new scarf, gloves, hat, bag or socks this Christmas too!

Clothing: Investing in some new clothing this November has never been easier or cheaper. Buying someone a new top, jumper or dress is a great way to show them that you really care (just remember to get their size right!).
Smell Better For Less with Black Friday Perfume Deals
Another savvy shopping hack this Christmas is checking out deals on perfumes and aftershaves. There are a range of great discounts available when you take a look at our Black Friday perfume deals. Whether you're buying Paco Rabanne, Hugo Boss, Chanel or Armani, you can save on all your favourite brands with our Black Friday voucher codes! New perfumes and scents are a great way to add something special to your family's stockings. They are precious things that we all love but that we don't often buy for ourselves. So get your head in the game this Black Friday and Cyber Monday and grab the perfect fragrances for your loved ones!
Think Digital Cards Over Physical Ones
Another savvy shopping hack that you can use this November! Sending out your cards digitally rather than physically can considerably cut the cost of your Christmas. Not to mention that this is also a great way to be more eco-friendly! If you are struggling to stick to your budget this Christmas then it is definitely worth considering sending your cards digitally.
There are plenty of ways that you can save money around Christmas time. But one of the most guaranteed ways that you will be able to reduce the amount that you are spending on presents in by using online voucher codes. This is especially important on the 26th of November when our exclusive Black Friday and Cyber Monday deals will be ready for you to snap up and use! So go ahead and check out our range of Black Friday discount codes now! And the best thing about saving money online? You don't even have to leave the house!
By Mary Simper, 6th November 2018
This Weeks Most Popular Blog Articles