Get Some Bling Bargains With Our Jewellery and Accessory Voucher Codes
All that glitters is not gold…very true, but it still glitters, does it not? And that is what matters. Whatever your jewellery or accessory preference, My Favourite Voucher Codes will have a jewellery or accessory voucher code to save you a few pretty pounds and pennies on your bags and bling. We got discounts for watches, clutches, handbags, diamonds…you name it, My Favourite Voucher Codes has a shiny little saving on those extra special treats. So get some sparkle in your life and click on one of our jewellery and accessories voucher codes…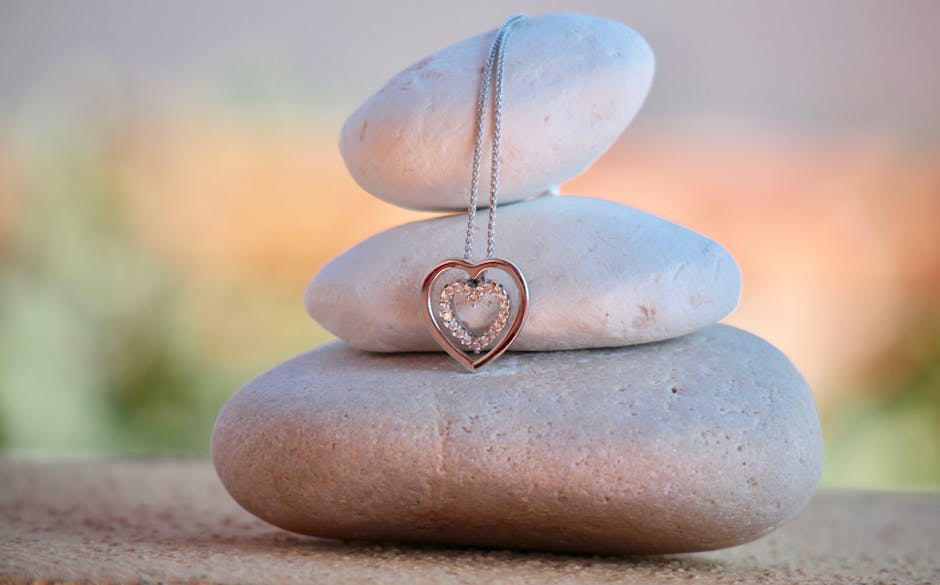 How You Can Save Money On Your Sparkles
First up, the shiny stuff. The bling, the little bit extra that adds a touch of glamour to any outfit. Yes, diamonds. Sparkly ones. And can you guess what Diamond Manufacturers sell? Well, not only are they a top source of those darling diamonds, but if your use our Diamond Manufacturers voucher code, you get 5% off all loose diamonds, engagement rings, earrings, necklaces and pendants. Perfect for a surprise gift or if you're planning to pop THE question. Want more bling for your buck? Our Ernest Jones discount code gets you 25% off selected diamond jewellery and if you click on this promo code from The Jewel Hut, you save £55 on the cost of their Hot Diamonds Precious Moments Silver Large Locket. Remember fellas, diamonds really are a girl's best friend. And cake. And chocolate. Best to get all three, just to be on the safe side.
Save On Bling With MySphereofLife.com Voucher Codes
If your jewellery craving can be satisfied with something slightly less extravagant, but equally shiny, we've got some top jewellery voucher codes for you folks too. MySphereofLife.com offers silver jewellery collections based around the themes of love, life and friendship. With this MySphereofLife.com voucher code, you can get a Free Onyx Charm Bracelet worth £29.90 when you purchase any Sphere of Life clip-charm. Or perhaps you would like a whopping 15% off ANY of their purchases? I'm very much assuming that you would.  Want some great value jewellery at a price your purse will love? With this Glitz4Girlz promo code, you can get 10% when you spend £25 or over on any jewellery and hair accessories! Daisy London ia a leading retailer of beautiful jewellery and with our Daisy London voucher codes, you can get 20% off any purchase! With this great jewellery and accessory voucher codes, you'll be sure to find a glittery bargain, whatever your price tag.
Get Discounted Jewlrey With The Watch Hut and Argos Discount Codes
If October is the season of the witch, then September must be the season of the WATCH, judging by the amount of watch voucher codes we've got available this month. With this Watches2U promo code, get 10% off Armani Exchange. Or click on this First Class Watches discount code and get 13% off all TW Steel Watches.  If you're still to decide on your chosen watch brand, this TIC Watches voucher code gets you 10% off ALL brands. But if you want to take your sweet TIME browsing our many deals, check out our watch discounts from the likes of TicTacTime, Michel Herbelin, The Watch Hut voucher codes and Argos voucher codes amongst others. Remember, WATCH your back and make sure you're not spending too much on your timepiece. (Ok, I'll stop with the watch gags now).
Some folks are more bag people than jewellery people. That's absolutely fine here at My Favourite Voucher Codes, because we have heaps of bag voucher codes too! Use our House of Fraser promo code to get 30% off selected Biba handbags. You can find excellent gifts from £15 at the bag specialist, Radley, or this Bags Direct voucher code gets you 10% off your first order! Bags of bargains at every turn!
All these jewellery and accessory discounts are just the tip of the iceberg. Check out our extensive range of jewellery and accessory voucher codes on a regular basis so you don't miss out. Or, even better, you can download our lovely new My Favourite Voucher Codes money saving app. We'll be right there with you on your Chrome or Firefox toolbar to tell you if we have an offer on the site that you're browsing. Yes, you're right, that is very clever!
This Weeks Most Popular Blog Articles