Budget Christmas Dinners With Voucher Codes From Morrisons, Ocado and Laithwaite's Wines
The words 'budget' and 'Christmas' don't tend to go hand in hand too often. But with the abundance of savings such as Morrisons, Ocado and Laithwaites voucher codes, it's perfectly possible to save a bit of cash when it comes to Christmas lunch. Did you know that if you budget carefully, you can bring in that Christmas diner in at under £3 a head? Read on to see a few of our favourites current discounts as well as ideas on how to cut down that seasonal food bill…
Cheaper Cuts With Morrisons Promo Codes
With a lot of us spending close to £50 for our turkey centrepiece, you must be starting to wonder of there's another way. Well, of course there is. Thanks to Morrisons voucher codes. For those whose Christmas just isn't the same with any other meat, you can use Morrisons voucher codes to pick up a British Turkey Breast Joint for £8.90 a kg. But did you know that the larger the bird, the lower per kg price you can get? With Morrisons voucher codes, their British Whole Large Turkey (5.6-7kg) comes in at £34. So if you get the one at the larger end of this weight scale, you're only paying £4.85 per kg. Obviously, this is only a good option if you're feeding a lot of people or have lots of freezer space for leftovers.
Traditional Christmas Vegitables
When it comes to the veggies and sides then budgeting is slightly easier. We're lucky that traditional Christmas veg tends to come with a cheaper price tag (especially with Morrisons voucher codes). So stay away from more expensive pre-prepared products and go with the more budget options. Pick the potatoes that need washing and peeling and buy your carrots and sprouts by weight. Our Morrisons voucher codes can get you a 500g bag of parsnips for just 69p and a Savoy Cabbage for the same price.
Get Discounted Turkey Alternatives With Promo Codes For Ocado
Now, you might think including Ocado discount codes in a blog post on budget Christmas dinners is an odd move, but hear us out. What if you would rather dispense with the turkey altogether and stick with a good quality but slightly cheaper roasting joint? Gammon is becoming a popular budget option. With our Ocado voucher codes you can buy a Lark Valley Unsmoked/Smoked Gammon Joint (700g) for just £5.99. Or Ocado voucher codes are currently offering 25% off their Free Range Easy Carve Pork Leg Joint (approximately 1.3 kg) which is now down to £6.36 a kg (was £8.49 a kg).
Cheap Cheese Options
Ocado promo codes are also a great way of stocking up on all the little extras that you'd rather not compromise on. Ocado vouchers are offering 25% off Le Rustique Camembert right now. That's down to only £1.50. Plus why not get some Waitrose Essentials Biscuits for Cheese for just £1.80? Of course the very best thing about Ocado promo codes is the fact that you can save £20 when you spend £80 or more on your first order. This will be bringing that cost per head figure down even more.
Get the Perfect Bottle Of Bubbly For Less With Laithwaite's Wines Voucher Codes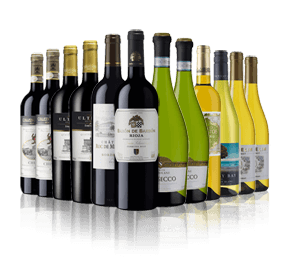 How could you have forgotten about the wine? Well, it's a good job we didn't because this needs to be factored into your food budget too (unless you can persuade the guests to bring some bottles, of course). Our favourite Christmas wine savings comes courtesy of our Laithwaite's Wines discount codes. With Laithwaite's Wines voucher codes, the amount saved corresponds to the amount you spend. Pick the best saving that suits your budget, or go with our recommendation. Their Christmas Collection case is a specially selected range of wines to suit a number of different seasonal dishes. You can use Laithwaite's Wines voucher codes to save an amazing £40 (applicable if you're spending £99.95) or more. This brings the case price down to £62.88, which is the equivalent of just £5.66 per bottle. And that's with the added benefit of the free delivery you get using Laithwaite's Wines promo codes.
Our Morrisons, Ocado and Laithwaite's Wines voucher codes are jammed packed full of Christmas food savings. You just have to be a bit creative with your choices!
By Anna Scott, 27th November 2014