Cracking Reasons to Buy Your Easter Eggs Online!
Well, the quick answer to that question is because you can only use our Easter egg voucher codes online. But there are other (less important) reasons too. Who wants to get the same old Easter eggs every year? And this is exactly what will happen if you go and load your trolley up at the supermarket again. But if you're got those family favourites, then imagine the convenience of getting them delivered straight to your door exactly when you need them. Or perhaps you want to go all out with a special Easter hamper? Whatever the reason, just take a look at our handy Online Easter Egg guide…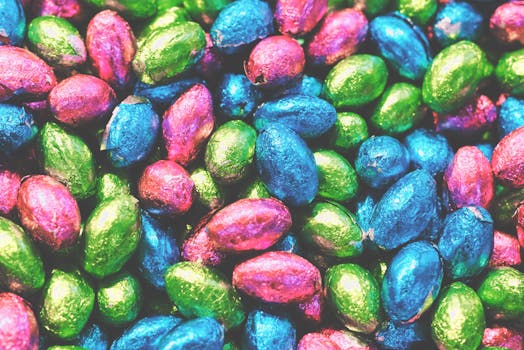 Protect Your Eggs While They're in the Basket and Order Online! Use Thorntons Discount Vouchers and Get a Free Egg with a £20 Spend!
Easter eggs are delicate things. They require handling with care. They don't want to be chucked in the bottom of your supermarket trolley on Good Friday afternoon and come out again on the other side looking a bit squished. So this year, why not be a bit more prepared and get clicking for your Easter eggs a bit earlier? But the very best thing about this option is the savings you can make online – our Thorntons discount codes can get you a free Classics Easter Egg with your order if you spend £20 or more, or, if your order by 15th March (yes, we are aware this is tomorrow, but we couldn't NOT let you know), you get 20% off your Easter gifts!
Egg-Cellent Alternatives with Promo Codes from Chocolate Now
You or your loved ones might be getting a bit bored of the same old eggs year in, year out. Well, be bored no longer with a Chocolate Now discount voucher because it can save you 10% on the cost of some lovely little Easter and Spring-inspired chocolate gifts. Pick up a Spring Daisy basket filled with 36 (!) chocolate eggs, or your choice of Belgium chocolates in a traditional ballotin, gift-wrapped and topped with Easter chicks or Lily of the Valley. These are the sort of chocolates that you only enjoy once or twice a year, so you might as well make the most of it.
Splash Out on an Easter Egg-Stravaganza! Discounts on Fantastic Gifts with Serenata Chocolates and Cadbury Gifts Direct
Make the scoffing of the Easter eggs a proper family affair and invest in some sumptuous and mouth-watering chocolate hampers. You know, the sort of thing you might have a few problems carrying home from the shops, but can be delivered in pristine condition direct to your abode. Cadbury Gifts Direct has a number of offers and Easter specials on, including this Deluxe Easter Hamper with something to please every member of your brood. Or indulge your chocoholic tendencies to an even greater extent and use our Serenata Chocolates voucher code for 5% off your order. Get yourself a chocolate and wine hamper and don't share it with anyone. You deserve it.
We've got more Easter savings coming in every day, so to make sure you don't miss out on all the chocolatety goodness, download out app to your Chrome or Firefox toolbar and just click when you're on a site you love – we'll tell you if we have a voucher code or not. Easter has never been easier!
By Anna Scott, 14th March 2013