Find Your Ideal Suit with Shopping Vouchers from Debenhams, TM Lewin and French Connection
We all like to splash out on top quality wardrobe essentials every now and again and guys are no exception. If you need some occasion wear, this can be a minefield to the uninitiated. Or even the initiated – do you go for great value, or something big name that will go the distance and get better with age? Whatever you suit requirements, here are some tips on how to find an online suit saving!
Everyday or Occasional? Find All Your Suit Needs with Debenhams Voucher Codes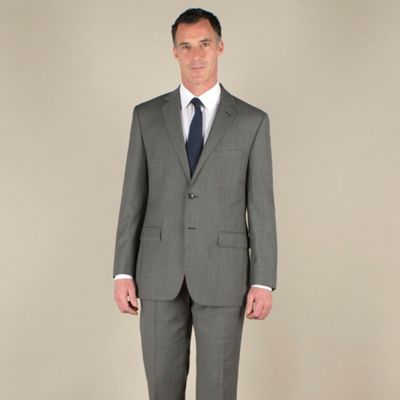 Maybe you're not required to wear a suit all the time. Or maybe you're not required to wear one, but you just want to wear one anyway. If you're going to get a lot of use out of your garments, we would highly recommend opting for the quality end of the scale – we're not necessarily talking big-budget designers brands here, but more searching out a discount with a favourite quality high street retailer or department store. Debenhams are a great source of names that are within the price range of most, and this also goes for their online menswear offerings. Try this Debenhams voucher code that could save you up to 70% off selected men's fashion and accessories.
Trend or Classic? Whatever Your Style, Find a Bargain with Our TM Lewin Discount Vouchers
Are you a slave to the latest fashions? Then perhaps you shouldn't be forking out a fortune on something that you might not be inclined to wear next season. On the other hand, if you're making a rare investment in a classic suit, then you might want to spend more on one that will last – it could keep you in weddings for many years to come (other peoples', not your own. Or maybe your own…). TM Lewin is suit heaven, so pick out a top quality classic style and get an extra 10% off your purchase with this TM Lewin discount voucher.
Mix and Match with Promo Codes from French Connection UK
You might not want to go for a classic suit combo, so enjoy picking and choosing your shirts, jackets and trousers from a large range of styles and shops. Cement your individual look and you might end up saving money as well as looking even better in the long run. This French Connection UK shopping voucher has its finger on the men's fashion pulse and can get you up to 75% off selected menswear items, so you can take your pick from the cutting edge.
So don't go for the same suits again and again – enjoy what shopping online can offer you and make sure you pick out the best suit for you. To make sure you don't miss any of our future menswear savings, just download our money saving app to you Firefox or Chrome toolbar and our offers are only one click away, whatever site you happen to be on at the time.
By Anna Scott, 14th August 2013