National Curry Week is Upon Us: Use Voucher Codes from Waitrose, Hungry House and Majestic Wine to Celebrate
We don't need much of an excuse to enjoy a curry here in the UK, but we're giving you a really good one for National Curry Week with our Waitrose, Hungry House and Majestic Wine voucher codes. Instead of just focusing on how you can create a curry in your own kitchen, we're also going to look at the many different ways you can get your curry on, however good or bad your culinary skills are…
Make Your Own Curry with Waitrose Voucher Codes
Curries are not as complicated to create as you might imagine, and in fact, with the help of our Waitrose voucher codes, you can get your kitchen cupboard stocked up so you have access to those key ingredients at all times. When it comes to spices, choose to buy a vast array of different types to make your own blend, or experiment with the many good quality pastes and curry powders available. With our Waitrose voucher codes, you can save £20 on both your first shop (when you spend £100 or more), and also your second AND save £10 on your subsequenet third, fourth and even fifth trolley loads too! That's plenty of chances to fill your spice rack, as well as trying out one of the many Waitrose curry recipes, including their classic Thai Green Curry.
Treat Yourself to a Takeaway with Hungry House Discounts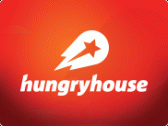 Let's face it, no matter how skilled you are in the kitchen, sometimes only a takeaway will hit that spot. But locating that elusive takeaway menu can sometimes prove a bit tricky, and for such occasions, our Hungry House voucher codes can come in hand indeed. With these voucher codes, get 20% off at selected takeaways close to your home – all you have to do is visit the Hungry House site via our Hungry House voucher codes page, put in your postcode, and then you'll see a list of establishments that can deliver to your area. Just pick out your dishes and you'll have that perfect curry delivered to your door within the hour!
The Perfect Accompaniment of Wine with Majestic Wine Promotions
We usually like to accompany our spicy dishes with a nice cold beer, but there's no reason why you can't have a wine with your curry – just make sure you pick out the best bottle. Our Majestic Wine voucher codes can currently save you 33% on a wide range of red and white wines, but be warned food with strong spicy notes can sometimes overpower the more subtle flavours in many wines. So with this in mind we would use our Majestic Wine voucher codes to pick out two bottles that could well be the perfect match to your curry – the Ondine Shiraz from the Western Cape (was £8.99, now £5.99 with their buy 2 save 33% offer), a smooth, powerful red with its own spicy notes to match, and the Villa Nueva Torrontes (was £8.99, now £5.99 with their buy 2 save 33% offer), a light, off-dry white with tropical notes.
So whether you like to enjoy your curry in a sophisticated manner at the dinner table, or would treat yourself to one in front of the telly, our Waitrose, Hungry House and Majestic Wine voucher codes can help you find many different ways to celebrate this year's National Curry Week.
By Anna Scott, 13th October 2015
This Weeks Most Popular Blog Articles