How You Can Celebrate This National Lipstick Day With Huge Savings Using Our Debenhams Voucher Codes
Do you know what today is? It's National Lipstick Day 2014!
While that might not mean lots of presents like your birthday or Christmas Day, it does mean you can get £5 off any full price lipstick at Debenhams. Yes, you heard us right,
Debenhams
are offering you £5 off your favourite lipstick for one day only. 
Why We Love Lipstick
Lipstick as we know and love it has only been around since the 1920s, but people have been colouring their lips since the ancient Greeks and Egyptians used coloured jewels and potted dye. As such, lipstick has got a rich and colourful history. It may be most commonly associated with enhancing beauty, but it has also been the calling card of an American serial killer, been a deadly weapon in the Cold War, and even inspired New York's Lipstick Building. 
However, we're not expecting you to be quite as adventurous with your tube of your favourite lippy. No doubt, creating full and luscious lips is your number one priority for this lipstick special offer. Remember, if you have had your lipstick for more than two years, it will be out of date. If you're unsure, check to see if it has gone dry (or sticky if it's gloss).
Give Your Cosmetics Bag a Boost With Debenhams Promotional Codes
So, if you're planning on giving your cosmetics bag a makeover for National Lipstick Day, but want to keep one eye on the pennies, this
Debenhams lipstick deal
should do the trick. 
Choose from over 100 lipsticks, including well-known brands such as MAC, Chanel, Bobbi Brown, and Dior. Here are our top five:
1.

MAC Cosmetics Lipstick, £15.50

2.

Clinique Chubby Stick Moisturising Lip Colour Balm, £17

3.

Bobbi Brown Lip Color, £19.50

4.

Estee Lauder Pure Color Long Lasting Lipstick, £21

5.

Yves Saint Laurent Rouge Volupté Shine, £25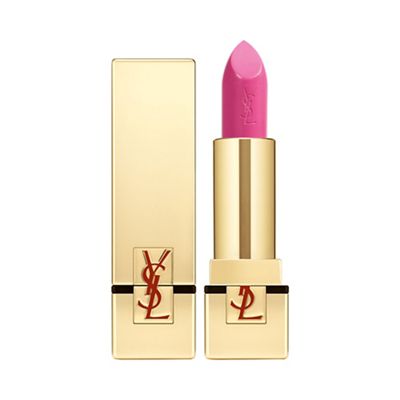 By 
Jemma Porter
, 29th July 2014
This Weeks Most Popular Blog Articles