Take the Stress Out of the Christmas Food Shop with Waitrose Online Promo Codes
There are enough things to remember at Christmas and enough things to spend money on! So take some of the load off your mind when it gets to the week before Christmas and save some serious pounds which you'll need for other things with our fantastic range of voucher codes for Waitrose!
Shop wisely with a discount code for Waitrose in your shopping basket and you can do Christmas for a great price this year without compromising on quality. In fact, not only can you save money, you can save yourself time and much needed energy by having your Christmas food shopping delivered right to your door!
Keep Coming Back for Amazing Savings on Your Groceries
As they say at Waitrose, 'quality food, honestly priced.' You certainly won't be compromising on quality with our fantastic range of discount vouchers! How about £5 off your second shop, when you spend £75 or more? Or if you started your shopping early and are already an online customer, why not get £10 off your third shop, when you spend £75! Or how about £10 off your fourth shop, when you spend £75 or more! Some stores will entice you in with a great offer and then leave you, but not Waitrose. There is plenty of money to be saved! It's not difficult to spend hundreds on food between Christmas and New Year when you have the family over!
So to sum up, you can save £45 on your next four online grocery orders! - not much in life is free, so don't delay! To qualify, simply spend £75 or more per shop and place your fifth delivery by 15th December 2012!
Save Money on Your Festive Tipples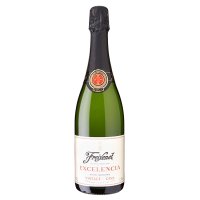 Christmas is certainly not just about the food though! To make a party, you need some wines on offer for your guest. Waitrose voucher codes have plenty of wine deals to offer you! How about our code to save up to 1/3 on selected wines from around the world, or 25% off selected Italian wine!
Shop this week and you'll get half price Freixenet Excelencia Vintage Cava - only available at Waitrose! - That's right, a 75cl bottle for only £6.99 down from £13.99! Treat yourself to quality this Christmas! And don't forget your free delivery promo code when you spend over £50! - save yourself energy and money!
Get the Party Started with 3 for 2 on Tasty Treats!

As if your Christmas couldn't get even more luxurious, why not make the most of Waitrose's 3 for 2 on delicious frozen party food! There are plenty of great deals to take advantage of with your £5 off your second shop, £10 off your third shop and £10 off your fourth shop! 
 
Shop with one of our Waitrose voucher codes and you won't just be saving serious money, you'll be having a quality banquet this Christmas! Simply use one of our online shopping vouchers and the stress of Christmas has just been taken away!
Keep saving in the run up to Christmas and beyond wherever you're shopping by downloading our fantastic money saving app for either Chrome or Firefox.
By Laura Cobb 09.11.2012