Tasty Recipes to Brighten Up Your BBQ - Get Everything You Need with Our Shopping Vouchers
Summer has finally come around again and that's one thing (ok, many things, but one thing in particular for this post) – barbecues! Yes, that's right. So whether you've got a full on outdoor gas burner, or one of those disposable trays that you've picked up on the way home from work, here are a few top barbecue recipes and tips to make sure you get the most out of your al fresco eating.
The Basics - Save on Bangers and Burgers with Promo Codes from Premier Meats 
Well, there's nothing wrong with sausages and burgers at all. In fact these might just make an impromptu BBQ party if you're a bit short on planning time – there's nothing quite like a hot dog with fried onions. And if sausages are your thing, think about investing in some top quality bangers – you can get some great deal with our Premier Meats voucher code. But if you want to try something a little different, here are a couple of great kebab recipe
 
Tasty Indonesian Kebabs - Save on Your Shop with Tesco 
Discount Vouchers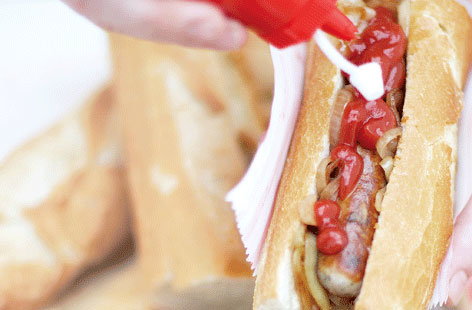 What you will need…  
Approx. 500g of diced pork/beef/chicken/turkey
2 tablespoons dark soy sauce
1-2 tablespoons lime juice
1 teaspoon grated ginger root
2 garlic cloves, crushed
¼ onion, grated
1-2 tablespoons brown sugar
½ finely chopped red chilli
1 teaspoon crushed coriander seed
Wooden kebab skewers
Mix all of the ingredients apart from the meat in a container. Taste and adjust the sweet, sour and salty flavours depending on your preference. Add the meat and marinate for at least 30 minutes, but for best results, up to 4 hours. Soak the wooden skewers in water to prevent them from burning then thread the meat onto them. Cook on the coals! To get hold of all your ingredients in the most convenient and best value way possible, just use our great Tesco discount voucher – you can save £12 when you spend £60 or more on your first shop.
Yummy Minted Lamb Kebabs - Get Quality Ingredients for Less with Ocado Voucher Codes
What you will need…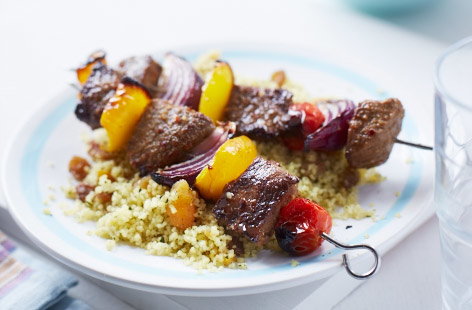 Approx. 500g diced lamb
1 tub of natural yoghurt
2 tablespoons mint sauce
1 red pepper
1 packet of haloumi cheese
1 red onion
Wooden kebab skewers
As with before, soak the skewers beforehand. Mix together the yoghurt and mint sauce then marinate the lamb for approximately 2 hours. Cut the onion, red pepper and cheese into large chunks and thread onto the skewers using equal amounts of each with the meat on every one.
Marinating is the key for successful barbecue cooking, so experiment with all your favourite flavours – there's nothing better than a simple marinate of olive oil, grated lemon rind, and crushed garlic to go with chicken. Ocado are a great source of quality ingredients from a variety of suppliers, so why not give them a go? They're particularly good value for money with this Ocado discount code that gets you £20 off your first order with a minimum £80 spend.
For all the latest summer food savings, make sure you download our money saving app to your Chrome or Firefox toolbar. We can then let you know if we have an offer for the site you're on when you're browsing the web for top-notch BBQ bargains!
By Anna Scott, 14th June 2013