Save on a Cracking Cosy Cottage Getaway This Autumn!
Holidays aren't just reserved for the summer months. When it starts to get a bit chilly, you might be one of those people that day dream about a cosy cottage break, complete with roaring open fire and long country walks. Well, we would like to help you out in your quest for an autumnal treat – we've got a great range of cosy cottage break promo codes for you to peruse and perhaps you'll find the perfect pad for an impromptu autumn getaway. What am I saying? You'll DEFINITELY find the perfect cottage promo code on this very blog!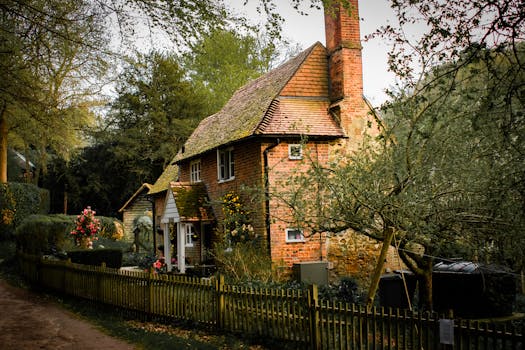 Save 5% with Norfolk Country Cottages
Some folks head east for the hot weather. Unfortunately, that won't quite work in the UK. But, fear not, we're not after sunshine here, we're after the perfect cottage getaway, and if you fancy taking the road out east, you might want to check out our Norfolk Country Cottages promo code. They would like to offer you a lovely 5% off your cottage break of choice! Of course, you'd only be heading east of you live west of Norfolk. If you don't, well, just follow the signs and you'll get there in the end.
Get £50 Off a Coastal Break with Suffolk Secrets
But don't forget Suffolk! Norfolk may be beautiful and rugged, but so is its southern neighbour. Click on our Suffolk Secrets promo code and you will get a rather fantastic £50 off a long weekend at Beachcroft Holiday Cottage. And judging from its name, I'm guessing it might be somewhere near a beach – perfect for bracing coastal walks and the like then.
Riverside Retreats for Less with Nith Riverside Cottages
If you're an adventurous sort, you might want to consider a cottage break north of the border and we've got a great Nith Riverside Cottages offer for your consideration – if you use our Nith Riverside Cottages promo code, you can get a 4 night self-catering Scottish cottage retreat for up to 4 people for only £229! And the best thing about this great cottage discount? It's worth £500! So I would be quick if I were you and take advantage of this riverside retreat while you can!
Amazing Breaks for Less with Lakes Cottage Holidays, Coast & Country Cottages and Cottage Holiday Group
You might want a greater selection of autumnal abodes that will house you for a weekend. If so, just check out the rest of our cottage break promo codes – clicking on this Cottage Holiday Group discount voucher rewards you with £15 off your booking. And you can get exactly the same deal if you use our Lakes Cottage Holidays voucher code. Still undecided? Well then, take a look at the offers over here with our Coast and Country Cottages promo code. They've got a great range of current deals to satisfy that mini-break craving of yours.
Whenever you get the urge for a holiday, whatever the season, you'll be sure to find a great discount with us here at My Favourite Voucher Codes. 
By Anna Scott, 25th September 2012
This Weeks Most Popular Blog Articles