Re-Vamp Your Home This Bank Holiday with These Fantastic DIY Bargains!
We're into August now, so you may have started to think about those bank holiday plans. For many of you, they probably won't include very much 'holidaying' as such, but more of an excuse to lavish some attention on your home. Well, if this is the case then you've come to the right place – My Favourite Voucher Codes has all the best deals and discounts to help with your home improvements. Just click on one of our DIY voucher codes and you'll be stripping that wallpaper off in no time at all!
All Your DIY Needs in One Place with Wickes Promo Codes
If you're after doing some major structural changes, firstly, consult the experts. Don't go knocking down any important walls, or you might end up with no house before you've even started. Secondly, take a peek at some of these amazing DIY discount vouchers and save plenty of pounds on your interior re-design adventure. Wickes is probably the most reliable and affordable name in home improvements. Click on our voucher code and you get 30% off when you shop in their bulk buy section. So fill up that shed or garage while you can and you'll be raring to go when you get bitten by the DIY bug!
Top Savings on Tools with Plumbers Depot, Tooled Up and BuildingMaterials.co.uk
If your tool box is looking a bit sparse, fear not, you can take your pick with this Tooled Up promo code – get £5 off your order when you spend £50 or more. With our Plumbers Depot discount voucher, you save £5 when you spend £150 or more, or you can get 2.5% off your order when you click on this Buildingmaterials.co.uk voucher code. Wow! Well, if you haven't got everything you need after using of those dynamic DIY deals, then I think you're just being a little bit nit-picky.
Refresh Your Doors for Less with The Doors Collection Discount Codes
New front door, anyone? If you're 1980s frosted glass number is in desperate need of updating, this promo code from The Doors Collection by Sabre and Jones gets you a fantastic deal on your doors – save 10% on all exterior door and door sets!
Great Deals on Finishing Touches - Save with Promo Codes from Habitat, The White Company, Harvey's and Bathrooms.com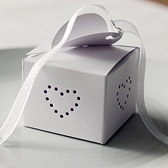 So, you're all tooled up, you've got building materials coming out of every spare room and you're ready to rock. Well, once you're done with all the plastering and cementing and other tricky DIY-type stuff, then pay us another visit – we've got the best in home design and furniture voucher codes to decorate your handiwork. How about a saving from the most stylish names in the business? This Habitat promo code can save you up to 70% on your chosen chi-chi items, or our discount voucher from The White Company can save you up to 50% off their homeware range! If you're after a brand-spanking new three-piece suite, all you've got to do is click on this Harvey's Furniture Store discount code and you can get up to 80% off your purchase. And our Bathrooms.com promo code is pretty self-explanatory – yes, you can save up to 70% on all things bathroom-related. Like baths and stuff.
So now we've got your August bank Holiday weekend end sorted, you'll be the envy of all your mates who got tickets to that festival – of course they'd all rather been laying bathroom tiles. But at least you've saved on your DIY dynamism, all thanks to a home improvement code from My Favourite Voucher Codes!
This Weeks Most Popular Blog Articles