The All New Domino's Pizza Zero Click Orders Are Here! Get Your Dominos Voucher Codes Now.
Fans of Domino's Pizza will be very pleased to hear that ordering pizza has become even easier thanks to their "Zero Click" app. Domino's Pizza is one of the nicest kinds of pizza around, so if you're hungry, you're going to want to be able to order as quickly as possible! Thanks to their new app, ordering pizza has never been simpler.
How Does the Zero Click Domino's Orders Work?
When you download the Zero Click app, you have to fill in your details (like your address and so forth) and then enter which order you're going to be making on a regular basis. Once you've done this once, you just need to launch them app, then a ten second timer will start counting down and, once it's passed, your order will be placed. Here's their video advertisement:
You're witnessing Zero Click Ordering, the newest way to order Domino's. Download the app and experience ordering without a single click for yourself. #zeroclicksgiven

Posted by Domino's Pizza on Wednesday, 6 April 2016
Pros and Cons of Domino's Zero Click Ordering
This is going to be a real convenience to any regular customers of Domino's. Never again will you have to waste precious time filling out the same order over and over again. Of course, the ten second delay between opening the app and the order being placed means that there's a good fail safe, should the app be mistakenly launched.
The only real risk that this app presents, is to people whose phones tend to become unlocked in their pocket. How many people will download the app, go about there day, then come home to a hoard of pizza delivery men and women, trying to make their deliveries? I guess this is something to avoid if you're somebody with a phone that has a mind of its own.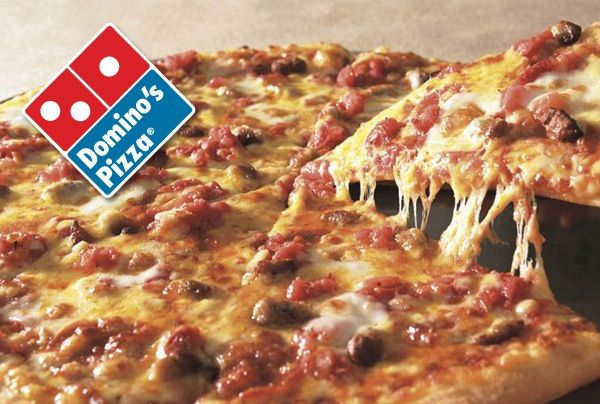 This sort of thing is not unprecedented. There aren't really any other apps that offer this sort of service, but Amazon Dash Buttons are physical buttons you can get which place an order whenever you press them. A Dash Button, for example, could be placed beside the fridge so that you can press it whenever you see the milk getting low.
It's safe to say that other businesses are likely to follow suit and release their own "Zero Click" apps which make it very easy to order things. Other restaurants will almost certainly do the same, but what about other businesses? Might a supermarket make one where you save your weekly shop, launch the app and then automatically place an order for its deliveries?
Get Great Deals on Domino's Pizza Using these Voucher Codes
The app is not yet available in the UK, but it will doubtlessly launch soon and it's exciting to think about. In the meantime, why not sit back. head over to their website, place an order and enjoy a delicious Domino's pizza? With our current selection of Domino's Pizza voucher codes, you can get 20% off on orders over £30, which is an tremendous deal. Every moth 20% of our profits go to charity, so order a delicious pizza from Domino's and help raise money for good causes at the same time!
by Adam Randall 9th April 2016