Grab Your Running Shoes and Join the Fight Against Cancer This Summer with Race for Life
Race for Life launched 18 years ago in 1994. It's a female-only fundraising course for Cancer Research UK. Women of all sizes, shapes, ages, fitness, take part every single year to raise money for the medical professionals required to help beat cancer. Find out more about Cancer Research UK and the amazing work they do here.
Whatever Your Reason...Join in the Fight Against Cancer!
Some participants will have a very emotional connection with this particular event. They could perhaps be celebrating the all-clear, remembering a loved one, giving hope to someone diagnosed with cancer, whereas others with no personal connections to the disease simply want to inspire and help others prevent cancer.
It does not matter what your reasoning behind taking part is, or whether you plan to run, jog or walk the 5 or 10K. All that matters is that you are raising funds for Cancer Research UK and helping to save someone's life.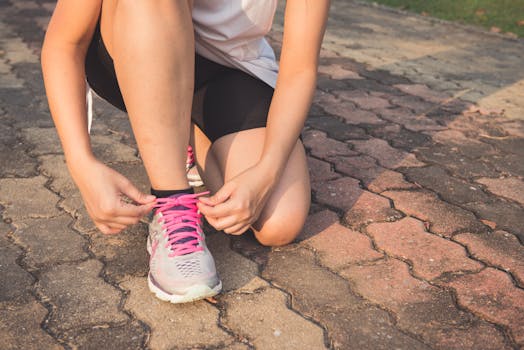 Not a Runner? No Worries!
Don't let the distance put you off entering, 5 kilometres really isn't that far when you break it down! If you're not an athlete, the thought of running 5K might sound scary but you would be surprised at how often you walk that far.
5K is the equivalent of just over three miles, but it's also the same as walking down the promenade in Blackpool, a shopping day in Leeds, or from Oxford Street to Regent Street. As the Race for Life is not designed to be a competition you can complete the 5K at your leisure but even those who walk usually only take an hour or so.
Save a Life and Do Something Amazing! 
Entering is a fantastic thing to do, not only could it inspire someone close to you, it could also save a person's life. It is estimated that someone in the UK is diagnosed with cancer every two minutes, try and stop the next one by entering the Race for Life today!
The even is run all around the UK between May and July this year, so if you are interested in taking part, head to the Race for Life website to find your nearest course. The dates and times of each course do vary so it's important to check this when entering.
Instead of lounging around hearing other people's stories of their experiences, grab a few friends, put on your running shoes and play your part in helping Cancer Research UK carry out its incredible work saving the lives of those diagnosed with cancer. 
This Weeks Most Popular Blog Articles