Get Beautiful Jewellery for Less and Make Her Christmas with These Diamond Deals!
What's a fail-safe gift item for your wife or girlfriend at Christmas time? No, not a tea towel. Or a calendar. Jewellery is a FAR safer option, trust us. This is why My Favourite Voucher Codes has sourced a great selection of jewellery voucher codes for all you panicky present buyers to mull over in the run up to the festivities.  Whatever your price range, we're bound to have a jewellery saving to satisfy your burgeoning Christmas list. Because it's IMPERATIVE you don't disappoint your loved one on Christmas Day – and you won't if you take a look at our diamond discounts!
Add a Personal Touch Using With Love From Promo Codes
First up, why not try getting something a little bit different? Our brand new With Love From promotional vouchers can get you just that. Their Personalised Bracelet range offers the, er, personal touch as well as a bit of sparkle. And they've got a great selection of different styles to suit any taste – from an understated Cream Round Charm Bracelet to a colourful Pink Heart Charm Bracelet, all for just £19.95, including engraving, with our fabulous With Love From discount codes!
Save 50% on Beautiful Diamonds with Ernest Jones Discount Codes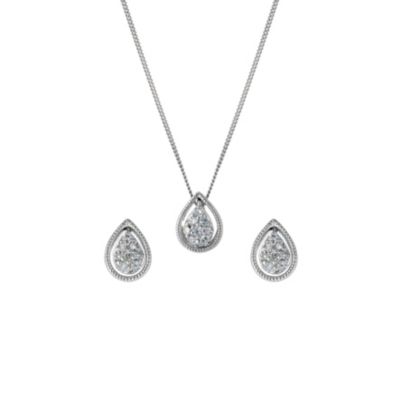 Celebrated high street jeweller Ernest Jones is one of the first stops for anyone seeking the very best in jewellery gifts. If you click on our Ernest Jones online voucher, you can get 50% of their Diamond Love Collection. How about a half price 9ct gold pear shape earrings and pendant set? There you go, that's one more present crossed of the list then!
20% on Vintage Pieces with Past Times Online Vouchers
Past Times, the vintage and historical gift specialist, is a great place to shop if you want something a bit more original and unusual. And it's an even better place to shop with our Past Times discount codes – buy now and you get 20% off ALL jewellery. And they have some really exquisite pieces for some great prices – art deco bracelets, butterfly pendants and mirrored jewellery boxes – what girlfriend wouldn't love a gift like that?
Fabulous Gemstone Rings for Less with Zoe Alexander Discount Codes
Zoe Alexander may be a maternity clothes specialist, but that doesn't stop them selling jewellery and accessories too! And with an offer like this, you'd be mad not to take advantage of their great selection. If you click on our Zoe Alexander discount voucher, you get a lovely 15% off all gemstone rings. A girl can never have too many gemstones rings. An essential piece of life advice for you there. No need to thank us.
Panic over then. You need fret no more over your wife or girlfriend's Christmas gift. Just let My Favourite Voucher Codes sort you out and you'll be in her good books until spring, at least. But if you're still worrying about whether you've made the right choice and want to keep looking, make sure you don't miss out on any more jewellery discounts by downloading our brand new money saving app. Just install our new app onto your Chrome or Firefox toolbar and we'll tell you if we have an offer for whatever site you're on at the time. Just call us your Christmas guardian angels!
By Anna Scott, 5th October 2012
This Weeks Most Popular Blog Articles