Our Top Ten Fail Safe Christmas Presents for Him
Men can be a tough lot to buy for at Christmas time. Which is why you should always have a stash of standby presents and stocking fillers to keep them happy this festive season. Just take a look at some of our very best men's gift voucher codes with our handy Top 10 Fail Safe Gifts For Guys guide! We've got some brilliant bargains for the boys, all just a click away, so avoid the grump factor this Christmas with the help of My Favourite Voucher Codes!
1. Obligatory Boxer Shorts! Save 10% with Bonsoir London Promo Codes
Perhaps the ultimate in fail safe gifts – good old boxer shorts. Go straight to our Bonsoir London discount code and save 10% on your obligatory annual boxer shorts order!
2. Calendars for Whatever His Interest with Calendar Club Discount Codes
You might be surprised to hear that Calendar Club sell calendars. But you will be pleasantly surprised to find out about our Calendar Club voucher code – click here and get The Ferrari 2013 Calendar for just £9.99! Perfect for all those Top Gear enthusiasts…
3. Give the Perfect Cuppa with 10% Off from Personalised Mugs
A great stocking filler for your dad would be a great mug. But not just any old mug, oh no. We're talking Personalised Mugs, available through, you've guessed it, our Personalised Mugs promo code. Just click here and save 10% when you spend £20 or more.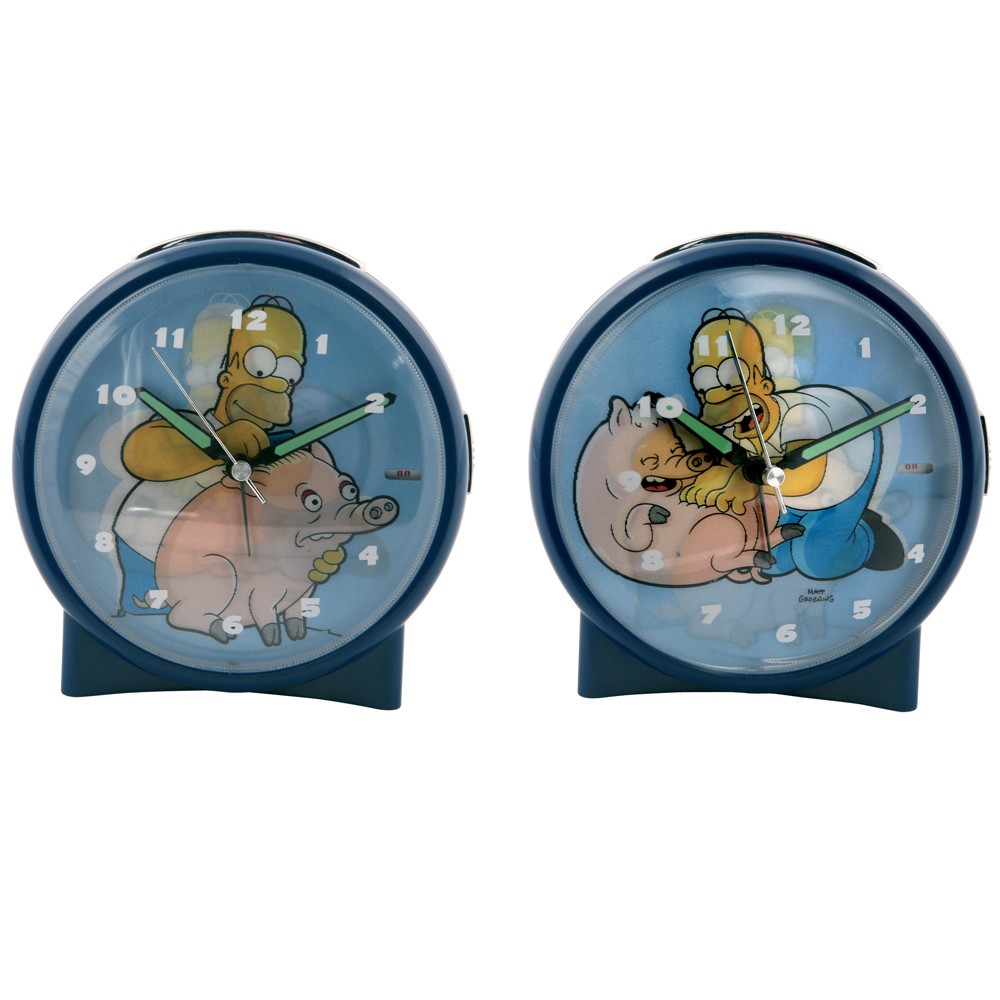 4. Delight The Simpsons Fans and Save with Dealtastic Promo Codes
Buy a present to get your dad or husband chortling with this Dealtastic discount voucher – save a whopping £22 on this Homer Simpson Spider Pig Alarm Clock complete with Mug (yep, mugs again), Mat and Tin, all for just £11!
5. Gifts Galore for Less with Treat Him Discount Vouchers
If you want a wide choice of men's gifts to peruse, from Superman cufflinks to personalised whisky, just use our Treat Him voucher code and you can get 10% off your Christmas order.
6. Sweet Smelling Deals on Aftershave with Galaxy Perfume Promo Codes
Always popular, never a disappointment (just make sure you get the right fragrance). With this Galaxy Perfume voucher code, you can get 10% off your purchase of big name scents such as Abercrombie and Fitch and Ralph Lauren!
7. Top Magazine Subscriptions for Him with GreatMagazines.co.uk Discount Codes
If you're thinking along the lines of a magazine subscription, stop right there. Before you go placing any old order, take a look at this Great Magazines discount voucher – buy someone special a 12 month subscription of FHM and get a copy of Assasin's Creed 3, all for just £40!
8. Shave 10% Off Your Order with The Shaving Shack Promo Codes
Use your powers of deduction and try and workout what The Shaving Shack sells. And thanks to us and our fabulous discount vouchers, you can get 10% off all sorts of shaving paraphernalia when you sign up to their newsletter!

9. Toys for Boys - Get 60% Off with Screwfix Discount Codes
If you have a DIY diva in your midst, you could think about getting them some new toys to tinker with. Click on our Screwfix voucher code and you can get 60% off a Forge Steel Level 4 Piece set – was 69.99, now only £27.99!
10. And Finally...More Boxer Shorts! Save on Designer Boxers with Urban Alpha Discount Vouchers
And we started with boxer shorts, so we shall end with them too. Click on our Urban Alpha voucher code and get 5% off your designer kecks !
So there you have it, all your boy gift dilemmas solved in just a few clicks! And you'll have saved a few pounds too – what's not to love about our Christmas bargains? If you want to get your hands on even more, just download our  money savings app and install us on your Chrome or Firefox toolbar. We will always be there to let you know about any offers for whatever site you happen to be browsing on. You need My Favourite Voucher Codes in your life! (and on your toolbar).
By Anna Scott, 29th October 2012
This Weeks Most Popular Blog Articles