Make Mealtimes a Family Event with Voucher Codes from Sainsbury's, The Book People and Ocado
We're all a bit pushed for time these days and it's a shame, because spending quality time together as a family sometimes gets moved to the backburner. But it is tricky, when kids have homework, after school clubs and the all-important down time to fit in – when do you all get to sit down together for a meal during the week? There's also the problem, if you have younger, fussier eaters on your hands, of getting them to successfully consume a balanced meal. There's no easy solution to this, but here are a few handy pointers that might make meals times that little bit easier…
Sit Down Together for Dinner - You Could Save £25 on Indoor Furniture with Sainsbury's Voucher Codes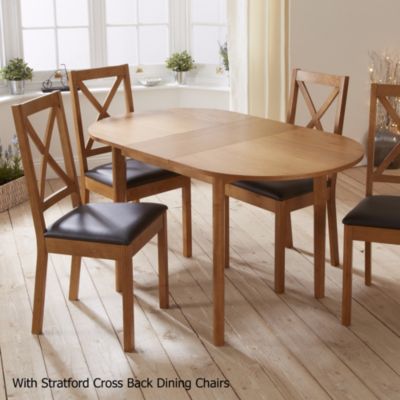 Not everyone lives in a grand house with separate dining room, but even if you think you don't have room for a dining area in your flat or house, it might be worth looking at it from a different angle. You can't underestimate the importance of actually sitting down at a table for a meal, even if it's just beans on toast – turning off the TV and engaging with your children can work wonders. And them seeing you enjoy your food too might well help broaden their appetites. Think about getting a fold-down table that you can store away, or there are some very handy space-saving corner options available now. Take a look at this Sainsbury's free online voucher – not only can you get a few ideas, but you save £25 on all indoor furniture orders when you spend £250.
Get Some Mealtime Inspiration with Promo Codes from The Book People
But what to cook once you're sitting down at your new space-saving table? Well, it's not too tricky to get quick and easy family meal inspiration. Have a browse on the internet, or if you want some more permanent reference points, then our The Book People free discount voucher is well worth checking out. Not only do they have a great selection at great prices, but with our voucher offer, you save 10% when you spend £40 or more. Here's a couple of fab titles to get you started – you could try Ella's Kitchen – The Cook Book for only £4.99. It's got nutritious and convenient recipes that you can cook with your kids as well as on your own. And the same goes for Madhouse Cookbook by Jo Pratt (£6.99) – it's even got a section on how to use up those leftovers.
Get the Kids Involved! Save on Your Shopping with Ocado Online Vouchers
Talking of cooking with your kids, this is fantastic way to get them more aware of what they're eating and consequently, more interested in it. If you're not confident about letting them have complete free reign in the kitchen just yet, maybe try some very easy meal options that they can help out with, pizza being the most obvious one. Just grab some flat breads, and top with their favourite ingredients – it's that easy. You can do all the chopping for them beforehand then just let them loose. For topping inspiration, check out this Ocado food voucher and you can save £20 on an £80 spend if you're a new customer.
Family meal times needn't be a chore – start to enjoy them again and hopefully they'll make a more regular appearance in your schedule. If you don't want to miss out on any family savings in the future, just download out money saving app to your Chrome or Firefox toolbar and we'll you know about any food or homeware voucher codes when you're browsing the web.
By Anna Scott, 3rd May 2013
This Weeks Most Popular Blog Articles