Grab Yourself a Stylish Bargain with Our Fantastic Autumn Workwear Deals
It's coming round to that time of year again. It's time to start putting the summer workwear back in the roof or under the bed and getting out the autumn wear. But if you don't fancy going to work in something you wore last year, or more to the point, if your autumn/winterwear from last year no longer fits, then take advantage of the following fantastic offers and get yourself some brand new stylish gear to wear to work this autumn. It's very true that your performance at work is often reflected in what you wear...if you feel confident in your clothes, you feel confident at work! You wouldn't go to work with greasy hair and unshaven, so why go with dusty clothes from last year?
Great Offers on Footwear with Office Shoes Promo Codes
Ladies, we all know boots can really finish off any good outfit and make you feel very confident. If you're a boots person but don't fancy shelling out loads, make the most of these amazing deals! If you shop with Office Shoes you'll save yourself up to 60% off selected women's footwear!
Gentlemen, you need to wear the right shoes too if you want people to see a professional, confident you! There are some fantastic deals on men's footwear too. How about getting yourself up to 60% off footwear at Office Shoes? Whether you want Ask the Missus, Base, Office, Poste, Ralph Lauren, Ted Baker, you name it, Office Shoes have all the top work shoes you need to have you looking your best.
Fantastic Suit Deals for Men with Suit Direct Voucher Codes
Looking for a new suit this autumn? Gentlemen, whether you're searching for a mixer suit, a 2 piece, a 3 piece, just a suit jacket, trousers, waistcoats, dresswear or a formal dinner jacket, you need a Suit Direct discount voucher to help you out! Don't fancy spending your hard earned cash on a new suit so you can, well, earn some more hard-earned cash? Make the most of our brilliant Suit Direct special offers…spend over £150 and save 10%! Plus, get yourself free delivery when you spend over £70! There's no point getting a bargain if you spend what you saved on the postage! Or for a different range of outfits, try our Debenhams discount link and you can get yourself up to 75% off...You may as well get yourself two suits!
Ladies Suits at Bargain Prices with Promo Codes from Marks & Spencer and Debenhams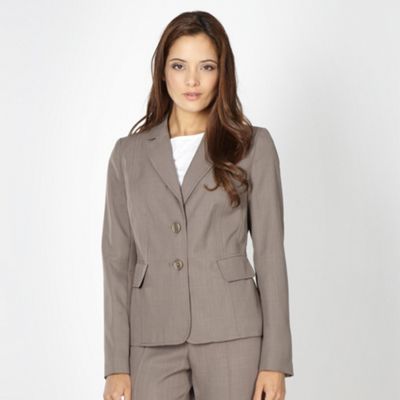 Ladies, last but not least, there are some fantastic deals out there for you too on all things work-related. At Debenhams, you can get yourself free delivery on all purchases! How's that for convenience! What's more, you can also get yourself up to 75% off! women's clothing! Marks & Spencer has also has a great range of work gear to choose from. Looks stunning whilst knowing you have saved yourself up to 50% courtesy our promo codes and that you have shopped from the comfort of your own home and get free delivery! 
by Laura Cobb 10th September 2013