Grab a Last Minute Getaway With These Fantastic Flight Promo Codes!
Leaving on a jet plane, don't know when I'll be back again…in about two weeks time, probably. If you're not a sports nut, are looking for a quick getaway, or are just a big fan of spontaneous gestures, then we've got a whole raft of last minute flight voucher codes to help you on your merry way. Sometimes it's best for your bank balance to leave the flight bookings to the last minute – you can get an absolutely diamond deal on your travel if you like to fly by the seat of your pants, as it were. Ok, so it's not so easy on your nerve endings – that's why you have to let My Favourite Voucher Codes find you the best bargains of the bunch and you'll be hopping on that plane in no time at all!
Save on a Mediterranean Getaway with Promo Codes from FlyThomasCook.com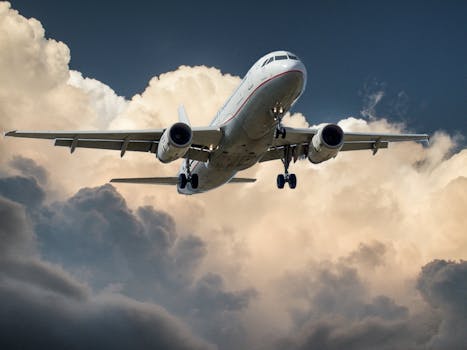 Looking for a fast and furious week of Mediterranean madness? Well, using our FlyThomasCook.com discount vouchers means you are just a click away from some beach and bar frolics. Clicking on one of these FlyThomasCook.com discount codes can save you up to 50% off your flights to Greece, Turkey, Cyprus or the Canaries, or maybe all four if you're feeling super adventurous. Or if your liver can take all that action.
Broaden Your Horizons with Discount Vouchers from Virgin Atlantic
After a more far-flung destination? Trust one of the big-name travel brains to save you a few pounds on your ticket to paradise. Our Virgin Atlantic discount codes are the answer to many a backpacker prayer – fly to Lagos from £558, Delhi from £586 or Mumbai from £526. A postcard and a thank you is all we ask…
Quick and Easy Deals with Co-Operative Travel, Budget Air and Easy Jet Holidays
Want some straight down the line savings on your flight costs? Well then check out these travel voucher codes – book with Easy Jet Holidays and our promo codes will save you £10 on your flights when you spend £300 or more. Using a Co-Operative Travel promo code can knock £10 off the cost of your flights when you spend £500 or more, or you can click on a Budget Air discount voucher and get £15 off your booking!
Save on Your Last Minute Holiday with Discounts from Air France UK, KLM UK and Monarch Flights
If you're still having a ponder about your holiday plans, ponder and pontificate with My Favourite Voucher Codes by having a peek at all the offers from the best names in quality and reliable travel. We've got access to the latest deals from some top travel big hitters such as Air France UK, KLM UK, and Monarch Flights. Something for every budget and destination choice then. Just make sure you grab these deals while you can. Live dangerously and you could be winging your way to that airport tomorrow!
So if you can't stand the unpredictable weather or the barrage or sports left, right and centre, you know what you've got to do – come fly away with us and you can escape in a heartbeat. Just remember, we can sort you out with flight savings, but we can't renew your passport for you. Just double check that expiry date before you book…