Check Out Our Four Tips For Finding the Perfect Party Dress For You
The season is fast approaching and it doesn't just mean Christmas shopping opportunities galore. For some of you, there's the added pressure of finding the perfect Christmas party dress. So don't leave it to the last minute – whatever your style, we've got a money saving tip to help you get the perfect dress.
Go All Out Without Spending a Fortune With Girls Meet Dress Ltd Discount Vouchers
Maybe this Christmas is the time to bring out the big guns. Yes, we're talking designer clobber. But wait, don't go! You don't have to have a spare grand hanging about! We're not on about BUYING a designer dress, but RENTING one. If you haven't considered this before, maybe now is the time. Especially when the price is even better with this Girl Meets Dress Ltd voucher code. Not only can you get £20 off your first order, but you'll also save 20% off all rentals for the next year. So if you've got any wedding invitations on the horizon, this could be just the ticket.
Search For a High Street Bargain With Warehouse Discount Codes
…but this doesn't necessarily mean you have to buy on the high street. One of the best ways to get a great deal is by searching the online sales. They're updated regularly so you can get access to all the clearance stock you won't find sifting through the rails on a Saturday morning. For example with this up to 70% off Warehouse discount voucher, we've found a gorgeous High Neck Lace Swing Dress reduced from £55 to £30, a Lace Print Jumper Dress reduced from £46 to £25 and this Embellished Yoke Maxi Dress reduced from £25 to £25 – something for everyone, we think you'll agree. So get hunting!
Go vintage With Rock My Vintage Discount Vouchers 
If you don't want to follow the herd, then take the vintage road to finding your quintessential style. We could spend hours, days, weeks even, going through the selection in our favourite vintage and second hand stores, but if you want to save a bit of time, then take a look at this Rock My Vintage shopping voucher. You save 8% on your order and they've got plenty of classic vintage dresses as well as heaps of vintage-inspired numbers to choose from.
Whatever Your Shape Or Size, Use Our Simply Be Promo Codes
Don't think you have to miss out on a particular style because you reckon you're the wrong shape. There are plenty of specialist retailers that focus on those with curves or those who are smaller in stature, and one of our favourites is Simply Be. You can get 10% off your first order with this Simply Be discount code and they've just put their party wear selection online. Aren't you lucky?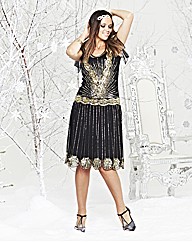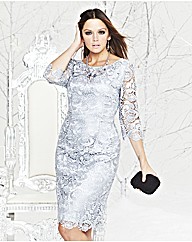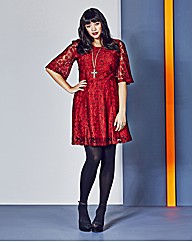 Haven't found anything that takes your fancy yet? Not a problem. Just download our money saving app to your browser and it will soon become your favourite Christmas shopping buddy – all you have to do is click on the icon before you pay and we can tell you if we've got any voucher codes for the retailer you're about to give your business too. Because there's nothing worse than missing out on a saving!
By Anna Scott, 15th November 2013