Find the best summer food and drink books with voucher codes from Waterstones, The Book Depository and Oxfam Online Shop
Summer cuisine is where it's at, and with our voucher codes for Waterstones, The Book Depository and Oxfam Online Shop, you can stock your cookbook shelves full of inspiration. And we not just stopping with food, because what better way is there to compliment your perfect summer dish than with a refreshing tipple too?
Whet Your Appetite with Waterstones Voucher Codes
It's easy to get access to all the latest savings with our Waterstones voucher codes – just check out our Waterstones page and you'll find all the current discounted titles as well as additional online savings. When it comes to food and drink deals there's plenty to get your teeth into, but we particularly love those cookbooks with an international flavour. Get in the holiday mood with Rick Stein: From Venice to Istanbul (was £26, now £21) or Basque by Jose Pizarro (was £25, now £20). And if you want to match your finished continental masterpiece with the perfect summer tipple, use our Waterstones voucher codes to get your hands on 101 Gins (was £12.99, now £11.69). Unfortunately this isn't literally 101 gins, but rather a book to help you prepare and appreciate them. Just thought we should point that out…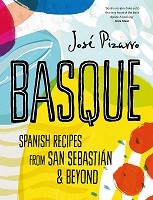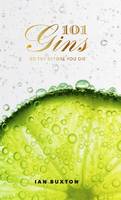 The Book Depository Deals
Want to travel a bit further a field with your culinary experimentations? Use this The Book Depository discount voucher to make some huge savings on titles like Brazilian Food (was £30, now £15). Our The Book Depository promotional code gets you up to 50% off the items in their Bargain Shop and there's plenty of food and drink books to choose from - summer is the perfect season to try your hand at seafood dishes, so why not take a look at The One and Only Fish and Seafood Cookbook (was £9.99, now £4.99)? And in a few months' time, you might want to make good use of your abundance of blackberries, onions and tomatoes by following a few recipes in Easy Jams, Chutneys and Preserves (was £7.99, now £3.99).
Oxfam Online Shop
For those of you after something altogether different, have you ever thought about hunting down some vintage food and drink books? With our Oxfam Online Shop coupon codes, you no longer have to reply on your local secondhand bookshops – just head on over to our Oxfam Online Shop page and you'll find a deal that saves you up to 70% off a wide range of products, including hundreds and hundreds of books. We uncovered a couple of classics with Thai Food by David Thompson (£10.99) and Madhur Jaffrey's Ultimate Curry Bible (£19.99), and if you want to plan a retro cocktail party to see in the long summer evenings, get your hands on The Ultimate Pop-Up Cocktail Book (£7.99).
As much as we love barbeques, they can get a bit boring after a while, but thankfully there's much more to summer cuisine that grilled meats. Using our Waterstones, The Book Depository and Oxfam Online Shop discount vouchers could well help your kitchen come alive this season…
By Anna Scott, 16th June 2016
This Weeks Most Popular Blog Articles