Win a Trip to Barcelona and £5,000 Cash Plus Freebies from Decleor and Mills & Boon
My Favourite Voucher Codes has teamed up with some fantastic retailers to give you these fabulous freebies. They might say nothing in life comes for free, but we're about to change all that!
Chances to Win a Trip to Barcelona and £5,000 Cash!
Barcelona is the perfect destination for a city break. It offers visitors beautiful surroundings in both the mediaeval and modern city, stunning architecture, and glorious parks and open spaces. Barcelona is not only a fantastic place for those interested in the finer things in life, it is also home to one of the most successful European football clubs, FC Barcelona, and 35,000 shops! You could win a trip to Barcelona for free by just answering three simple questions. The winner and a friend will receive flights from any UK airport and 3 nights' accommodation in a luxury Spanish apartment.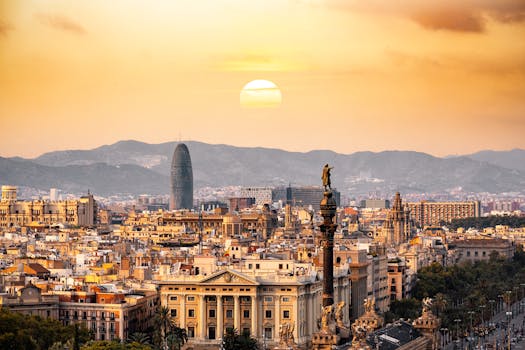 There are so many things to see and do in Barcelona that you might want to take some extra spending money along with you. How would £5,000 suit you? Well, we're giving you the chance to win £5,000 in cash just for filling in a simple survey. Even if you don't win the free holiday to Barcelona, I'm sure there are plenty of other ways you could put this cash back to good use.
Get a Free Decleor Facial Sample!
Before heading off on your 3 night break in one of the most popular Spanish destinations, why not treat yourself to a facial? All you have to do to receive your free facial sample from Decleor is 'like' their official Facebook Page. We have teamed up with Decleor to offer you the chance to be pampered for absolutely nothing!
2 Free Books from Mills & Boon!
Once you have spent the day exploring the sights in Barcelona, you might want to unwind with a good book before going out for the evening. Indulge in some romance with two books of your choice from the Mills & Boon range completely free. We're thrilled to give you the opportunity to get free Mills & Boon books by signing up to the book club.
They say nothing in life comes for free… well a 3 night stay in Barcelona with £5,000 spending money, a facial before you go, and a couple of books to entertain you on the flight doesn't sound bad at all to us. Good luck!