Get inspired on Bike to School Day this Year with Big Discounts
Today is Bike to School Day, and if you've been inspired to help get your kids on two wheels, our Halfords, Smyths Toys and Wiggle promo codes can help. We are sure it was in your diary from the great deals we showed you last year on Bike to School day. Maybe you and your kids didn't get the opportunity to join in this morning, or perhaps they're a little bit too young right now, but you can help them get on their bike any day of the year once they've got the necessary transportation and accessories. When it comes to bikes for children of all ages, these current savings will make sure those long summer days are well-spent on wheels rather than electronic devices…
Over £100 Off Childrens Bikes for Bike to School Day at Halfords
It's been a British bike favourite for years, and Halfords still continues to deliver when it comes to excellent value kids' cycles. Of course these days you can order everything online, and our Halfords discount vouchers will make the whole process even easier and cheaper. Use Halfords promotional code to get discount on bikes and accessories, and you'll see you can enjoy a huge saving on the Apollo Oceana Girls' Hybrid Bike 20" (was £149.99, now only £79) or the Carrera Blast Boys' Mountain Bike 24" (was £329.99, now £229.99). But if you're children are just starting out, you can also use this Halfords promo code to save on a Trail Gator (was £69.99, now £46.32), an attachment that secures smaller bikes to adult bikes so they can experience cycling in a safer way to begin with.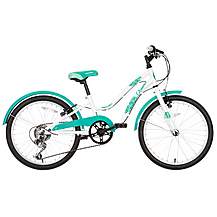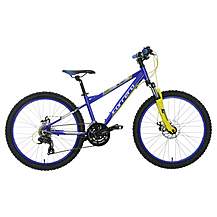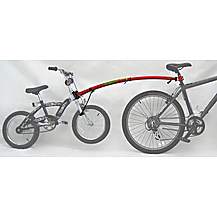 Smyths Toys for under £100
If your younger kids want some stylish wheels that also happen to be exceptionally good value (so everyone wins), our Smyths Toys page should be one of your first stops on that particular cycling journey. Here you will find price cuts and products to satisfy both parents and children – just click on the Smyths Toys coupon code that saves you money on selected outdoor toys. They've got wheels for all ages, including the 12 Inch VX12 (was £51.99, now £49.99), the 16 Inch Daisy Bike (was £139.99, now £99.99) and the Silverfox Resistance 20 Inch BMX Bike (was £199.99, now £99.99).
Wiggle in Bike Savings over £100
For the very best savings on big name biking brands and this year's latest models, we reckon our Wiggle money off voucher is an excellent way of bagging that kids' bike discount right now. Over on our Wiggle page you can claim a £10 Wiggle voucher when you sign up to their newsletter, and that's not to mention the already fantastic sale prices they have available at the moment. For example, there's the Mekk Volante AL 24" Claris 2016 Bike (was £399.99, now £279.99 before additional discount) or the Raleigh STARZ 18" 2016 Bike (was £160, now £127.49 before additional discount), and for the younger ones, the Bobbin Gingersnap Balance Bike (was £100, now £85 before additional discount).
No matter if you missed the amazing deals on Bike to School day. My Favourite Voucher Codes has the latest bike deals every day as our bargain hunters are searching all day, every day for the best deals.
By Anna Scott, 4th May 2016
This Weeks Most Popular Blog Articles