Gift Ideas for Your Dad That Are Sure To Put a Smile On His Face
This might be a bit of a generalisation but Dads can, on occasion, be a bit difficult to buy for. Unless you have one that has a particular hobby or interest, they are usually the recipient of the gift card. Well, they are in my family anyway. It can be annoying when gift ideas are divided up between those for men and those for women, but let's face it, this can sometimes be quite useful if you're really stuck. So we've tried to think outside the box as well as go for a few more traditional Dad-type pressies too, whatever your budget…
Get Him His Favourite Books With The Book People Discount Codes
If you regularly read this blog, you might have picked up on the fact that we like books quite a lot here. In these days of the eReader, we personally think that Christmas and birthdays are the perfect times to give someone, mum or dad, male or female, a paperback or a hardback – buying actual books feels like much more of an event now, so why not celebrate them in their traditional form this year? If you're on a bit of a budget, then this The Book People voucher code can help you out – not only do they select some choice titles with some very attractive price tags, but you can get an additional 5% off when you spend £20 or more. And believe me, it's very easy to spend £20 or more on this site…
Treat Your Dad to a Bit of Bling
Don't just limit your jewellery gift giving to your mum. Dads are more than deserving of a bit of bling too. Whether you want to go all out and spoil them with a watch to mark an extra special occasion, or just fancy treating them to something shiny, there are plenty of options available. If it's a memorable timepiece you're after then do your research first. There are plenty of offers and discount vouchers available online, so pick the one that gives you the best value. This Michel Herbelin free online voucher gets you 5% off your order, which might be an option if you're considering spending a bit more on the gift. Or this Ernest Jones UK coupon code gets you up to 50% off selected items, including these Ted Baker Privo Men's Grey Cufflinks, reduced from £35 to £17.50.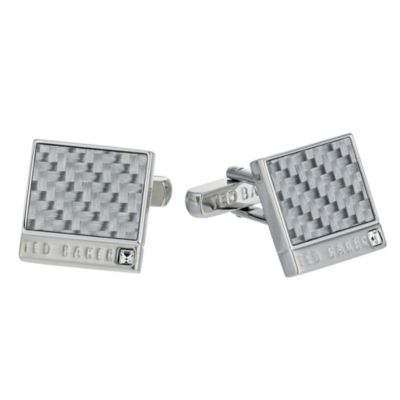 Get Great Stocking Fillers With The Present Finder Promo Codes
If all else fails, an 'amusing' gift is always a safe bet and a pair of novelty socks never fails to raise a smile. And they're socks for goodness sakes – who doesn't wear socks? Our The Present Finder discount code can save you 30% off selected gift ideas (and despite the name, they don't just sell presents for men) so browse through their offerings – they've got loads that come in under £5 for anyone on a tight budget. And that's pretty much everyone at this time of year…
Make a start on that Christmas shopping list now so you don't have to blow all your December salary at once and have nothing left for the New Year. And then there's always the satisfaction of knowing you're crossing another item off the list. Check in with us regularly over the coming weeks for more Christmas present ideas, or you can download our money saving app to your browser and have our voucher codes to hand whenever ever you're shopping online.
By Anna Scott, 24th October 2013