Amazing Gifts for All the Family This Christmas with The Book People Promo Codes
I don't think there's anyone who wouldn't be pleased with a brand new book in their pile of Christmas presents. There's nothing quite like the smell of a new book. My Favourite Voucher Codes appreciates this fact. This is why we would like to introduce you to some excellent promotional codes from The Book People. No, they're not folk made out of actual books, in case you were a bit perplexed by that image. They are folk who KNOW books inside out and therefore know exactly what your loved ones will want for Christmas. So click on one of these great discount codes and start to make a saving on your Christmas shopping!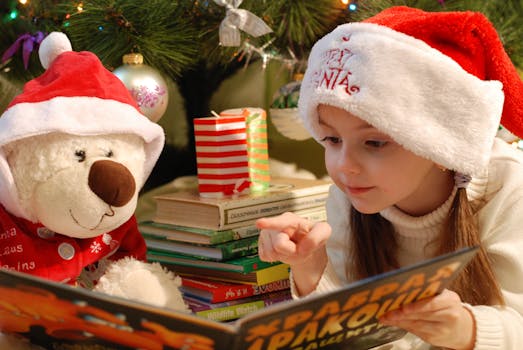 Help Them Cook Up a Storm with a Cookbook from The Book People Discount Codes
The never ending popularity of cookbooks continues unabated and Christmas is absolutely the best time of year to stock up on your regular intake of celebrity chef output. And now, with a The Book People online voucher it's even easier to gift a great cookbook to your mum, sister, aunt, brother, dad…actually, there's not one single member of your family who wouldn't love to read about the latest baking trend…
Our promo codes can save you a few valuable Christmas quid on Hugh Fernley-Whitingstall's latest offering – click here and you can get Hugh's Three Good Things for just £9.99 – that's a saving of £15!
Cake is where it's at right now. If it's spongy, then everyone wants a piece of it. Use our vouchers and you can get your flour-covered hands on 'Cake' by TV-cooking queen, Rachel Allen, for just £7.99, saving you a lovely £17! I should make it clear, that's a book called 'Cake' and not an actual CAKE baked by Rachel Allen, just in case you were expecting a Victoria Sponge through the post.
Fill the Kids' Stockings for Less with The Book People Promo Codes
And what about the children? Basically (and unsurprisingly), they want heaps of books, preferably featuring their favourite characters on every page. Which is why they've got some fantastic book deals for the little ones – just take a look at these brilliant The Book People discount vouchers…
Get this Charlie and Lola Mini Rucksack Collection for just £6.99 – that's 8 books with a saving of £13! All you have to do is click here and you're one step closer to bringing a smile to your kid's face on Christmas morning!
What child's bookcase is complete without a Mr. Men collection sitting on it? NO child's bookcase is the correct answer to that question. Which is why, if you click on this discount code, you will get a most excellent Mr. Men discount so said bookshelf isn't missing out – buy Mr. Men: The Complete Collection for only £30! That's 50 books with a saving of an astonishing £95!
Want to treat your kids to a little pre-Christmas treat? Well, Christmas activity savings are abound at The Book People this season. Get everyone in the Christmas spirit by purchasing a Christmas activity book with one of our brilliant discount vouchers – you can get this Usborne Christmas Activity Book for only £2.99! (was £7.99) or how about a Winter Wonderland Sticker Book for just £2.99? (was £5.99). Or perhaps both, just to be on the safe side? You don't want to running out of handmade ornaments and stickers before Christmas Eve, after all.
So, as you can see, it's worth getting in early with all the savings you can make using our The Book People online vouchers. But to make sure absolutely sure you don't miss out on any blinding Christmas savings, download our app before you start shopping. Install our icon on your Chrome or Firefox toolbar and we can instantly let you know about any discounts and deals for whatever site you happen to be on at the time. Christmas shopping has never been easier!
By Anna Scott, 25th September 2012