Impress the Foodie in Your Life This Christmas with Delicious Savings on Food & Drink Gifts
Now November is here, the extreme Christmas present shopping starts. Don't get left behind in mid- December and get in early with My Favourite Voucher Codes. Today, we've got a great selection of gift voucher codes to treat the foodie friend or family member in your midst. The one who can be a bit picky about what region of France their cheese is from, or how high the cocoa content is in their favourite bar of chocolate. You don't want to mess up on the pernickety food front, so just take your pick from these delicious foodie voucher codes and you won't be sorry!
Chocolate Galore - Tasty Bargains from Chocolate Trading Company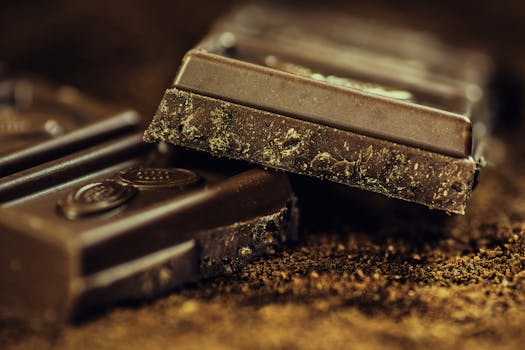 Ok, we've mentioned it once, so we'll mention it again – chocolate. Sometimes a giant slab of Dairy Milk just will not do (although it will be more than welcome in this household). For those folk who like the credentials of their chocolate bar to scream quality, we've got some great Chocolate Trading Company discount vouchers that you can get your teeth into. How about a brand new bar from that world famous producer, Valrhona? Click here a grab a bar of Valrhona Dulcey – unlike any other chocolate, this isn't white, dark, or milk, it's 'Blond'. With 32% cocoa content, it has a unique biscuit, fudge and malted flavours. A must-have for all those chocolate connoisseurs, and a steal for present purchasers at only £3.95. Or if you know someone who fancies themselves as a bit of a chocolatier, click on this Chocolate Trading Company voucher code and you can buy 15 Milk Chocolate Belgium Truffle Shells that they can fill with whatever they desire – all for just £3.55! But don't forget our fabulous Chocolate Trading Company offer – before you use these promo codes, click here and get 8% off your order! (excluding sale items and P & P). 
Just Their Cup of Tea! Gifts for the Tea and Coffee Connoisseur from Whittard of Chelsea and Twinings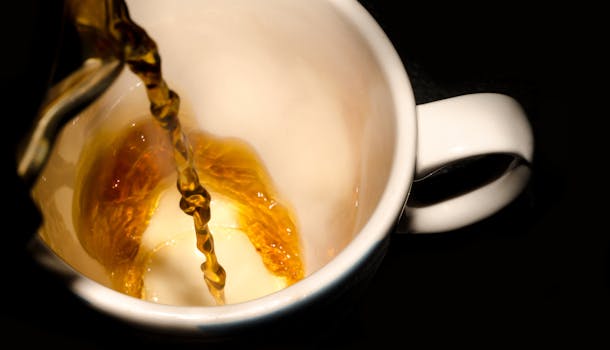 Some folk can be very fussy about their cuppa. Only a tea bag or coffee bean of the finest quality will do. This is why we have complied a lovely helping of tea and coffee discount vouchers for you to take you pick from. How about browsing the unrivalled selection from Whittard of Chelsea and be rewarded with our Whittard of Chelsea voucher code? Click here a get 10% off your first order, and as a little extra bonus, you can get some free Christmas Pudding Hot Chocolate when you spend £15 or more! Or why not treat someone to the perfect brew with this Twinings promo code? If you use our fantastic Twinings offer, you can save 10% on your purchase when you spend £15! From English Breakfast to Earl Grey, there's sure to be a terrific tea leaf treat to suit!
Perfect Gifts for Full-On Foodies - Wine Matching and Cookery Courses from Red Letter Days
Want to go one step further and actually get the foodie in the kitchen? Why not use one of our tailor-made experience day vouchers? If you click on this L'atelier des Chefs discount voucher, can save 5% on any cookery class. Form mastering sushi to making your own burger, there's a cookery offer to suit any cuisine preference. Or if you know a budding wine buff, you can use this Red Letter Days voucher code and save 30% on an Introduction to Food and Wine Matching Course for Two for only £52! Just make sure your wangle an invite to their dinner party after they've been…
Cooking Supplies for Budding Chefs from CookCraft and The Hive Store
Once they've learned their new skills, why not buy then them to tools to put them to use? With our CookCraft voucher code, you can get 20% off Baker's Pride professional non-stick bakeware so they can get started on some sweet treats, or drop a few hints with this The Hive Store discount voucher – you can save 40% off the RRP of Jamie's 15 Minute Meals. And if you buy this one for your other half, you'll be guaranteed a home-cooked meal every night of the week!
So get started on your Christmas shopping with My Favourite Voucher Codes and you might get to enjoy the fruits of your foodie buying in the New Year. That's the least you can expect, at any rate. But if you're still burdened with a mountain of present buying, a great way to save even more is by downloading our money saving app. Install our icon onto your Chrome or Firefox toolbar and we can tell you whether we have an offer for the site you happen to be shopping on a the time. Straight away, no hunting down for those elusive bargains. Just sit back and let us take the crankiness out of your Christmas shopping!
By Anna Scott, 5th November 2012
This Weeks Most Popular Blog Articles