Great Discounts On Garden Furniture With Voucher Codes From Gardens and Homes Direct, BillyOh and Habitat
If you've been staring longingly out of the window, wanting to relax in the sun but for a lack of decent seating, our Gardens and Homes Direct, BillyOh and Habitat codes are here to bring you some great discounts on garden furniture that will help the outdoor living vibe along this summer. Whether you think it's time to invest in a sunlounger or are a bit fed up with your wobbly table and chairs, there are plenty of deals on garden furniture available right now, and plenty of weeks of sunshine left so you can enjoy those new purchases…
Save On Swings and Sun Loungers at Gardens and Home Direct
We've got plenty on offer with our Gardens and Homes Direct voucher codes right now. Take a look at the 'up to 50% off deal' and you'll see they're being very generous with not only the discounts, but also the sheer amount of products on offer. Our personal favourites are the Siesta Purple Reclining Sunlounger (was £44.99, now £29.99) – one for those of you who are wondering precisely why you don't have a sunlounger in your back garden at this very moment (if this very moment is a sunny one that it). There's also their Suntime Havana Mocha 3 Seat Garden Swing (was £299.99, now £249.99) and the Karina Diamond Mosaic Cast Iron Bistro Set (was £129.99, now £99.99). But don't worry if you can't find anything you like in their sale (unlikely we know, but still possible) – you can still use our Gardens and Homes Direct voucher codes to get 5% off your order when buying full price items – it's a win/win situation!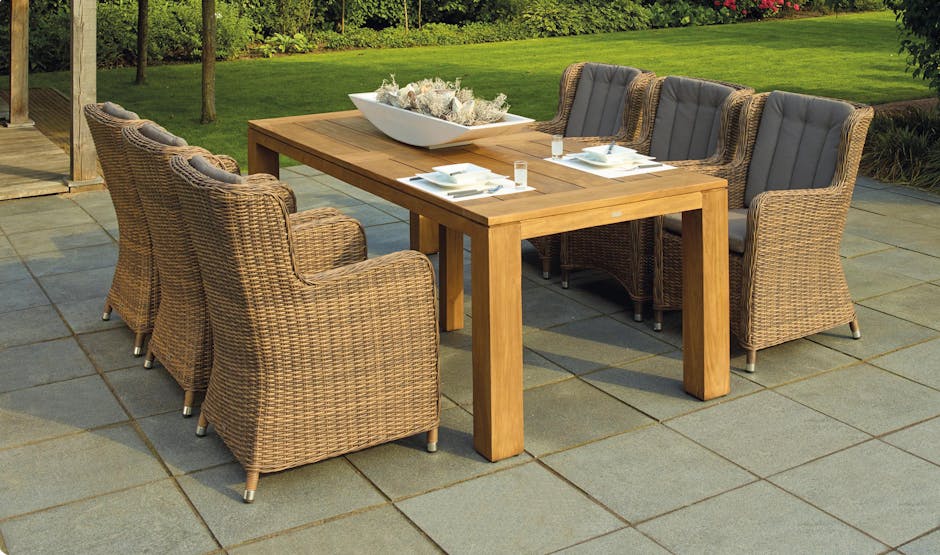 Deck Chair Deals from BillyOh
And the garden furniture discounts just keep on coming – our BillyOh voucher codes can bring you sophisticated and stylish outdoor living items with a 10% discount on your order, so just head on over to our BillyOh page to see their beautiful wares (and beautiful garden furniture discounts). To help you along, these three items can give you some indication of the quality on offer. With their Rocking Deck Chair in Suffolk Stripe (was £70, now £63 at BillyOh) a simple deckchair manages to exude a healthy dose of class and sophistication, and the St Mawes Side Table in Reclaimed Teak (was £140, now £126) could be the ideal finishing touch to your outdoor living space. Or why not provide some additional seating with the Folding Bistro Bench in Thyme (was £100, now £90).
Live Outdoors For Less With Furniture from Habitat 
Habitat really needs no introduction, but our Habitat voucher codes certainly do. Did you know you can save quite a few pounds if you use our Habitat voucher codes to order your stylish homeware essentials online? Well, now you do! And our current Habitat voucher codes can get you up to 50% off selected items, including plenty of savings on outdoor living products. Here's three that could fit right in with your garden furniture vision – the Padstow Green Metal Folding Garden Table and 2 Chairs (was £125, now £85), the Zeno Oak Garden Storage Trunk (was £295, now £195) and the Africa Orange/Red Patterned Director's Chair (was £45, now £40). Well, you wouldn't expect anything less than impeccable design from Habitat, would you?
Garden furniture options are no longer limited to plastic white chairs and picnic tables – our Gardens and Homes Direct, Garden Trading and Habitat voucher codes prove that stylish, affordable garden furniture is now well within reach.
By Anna Scott, 24th June 2015
This Weeks Most Popular Blog Articles