Treat the Kids to Some Best-Selling Reads This Christmas with Promo Codes from Waterstones, Red House, The Works and Hive
Yes, yes, we all know that eReaders are the in thing right now. But buying your kid an eBook for Christmas just doesn't feel quite as festive as the genuine article, does it? If you've got a teenager with a ferocious appetite for the written word, check out our book voucher codes for some great savings in young adult fiction. Teen reads are undergoing a bit of a revolution at the moment so indulge you children's reading habit with these great book savings…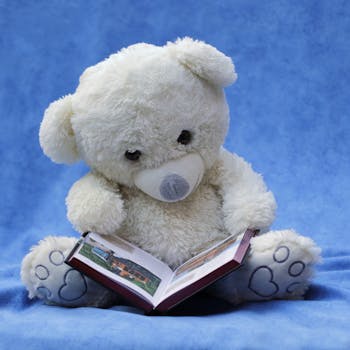 Save Up to 50% with Hive.co.uk Discount Codes
If you head over to Hive.co.uk, you take your pick from a great selection of children's titles with up to 50% off. Click on our Hive.co.uk promo code and save on pre-ordering Days of Blood and Starlight by Laini Taylor, or perhaps you've got a teenager who's into their classics? If so, you can get 40% off selected Oxford University Classics, including Little Women and Emma.
Inspire the Film Buffs and Save on The Hunger Games trilogy with The Works Discount Vouchers
Film studios are buying up the rights to best-selling young adult film titles left, right and centre, but if you want to get your teenager the original works that inspired the latest blockbuster, just click on this The Works discount voucher and you can get The Hunger Games trilogy for only £7.99 – that's an amazing 67% off! Once they've been read, they will take pride of place on your kid's bookshelf, believe me. Apart from when they go missing because you won't be able to resist reading them.
Pick Up Exclusive Editions of Bestsellers with Waterstones Promo Vouchers
One of the UK's most loved book retailers has a great offer on this month – use our fabulous Waterstones discount codes and you can get an extra 10% off when you spend £20 or more throughout October. The perfect opportunity to stock up on great Christmas presents galore, you can save on exclusive Waterstones editions of The Perks of Being a Wallflower and Dodger by Terry Pratchett.
Top Children's Titles with Red House Online Discounts
Red House is a specialist children's book retailer, so where better to buy your kids Christmas presents than from people who really know their stuff? With our brilliant Red House discount code, you can get 5% off your order when you spend £30 or more (one use per customer), so get your hands on some great titles for your brood, including the latest instalment in Charlie Higson's zombie saga, The Sacrifice.
So now you know the very best place to come for all your kid's book savings is right here, at My Favourite Voucher Codes. We can hunt down deals on the most popular titles in young adult fiction so your teenager will never be left disappointed by a Christmas present again. In the run up to the festive season, you don't want to miss out on any fantastic deals that might come our way. So why not download our money saving app direct to your Chrome or Firefox toolbar? Our  icon can tell you whether we have an offer for which ever site you happen to be browsing on at the time. So don't let Christmas shopping drive you to despair – save with our amazing deals and have some fun with it!
By Anna Scott, 15th October 2012
This Weeks Most Popular Blog Articles