Save on Your Online Grocery Shopping with These Great Supermarket Voucher Codes
Shopping online for your groceries is nothing new. In fact, it's very much old news for many, whether you live in the city and have no use for a car, or out in the sticks and appreciate the door-to-door service. So why are we drawing your attention to it now? Well, we're always here to help save you some money on the everyday essentials and right now you might be missing out on some extra cash if you haven't already taken up the home shopping baton. Here's a roundup of all our latest supermarket voucher codes to help you on the road to easier and cheaper food shopping…
Great Deals for Newbies with Voucher Codes for Sainsbury's and Tesco

First time customer? Well, you're spoiled for choice, quite frankly. Not only are you guaranteed a great deal, but you can experiment with all the main suppliers until you find one that suits. And take advantage of all their newbie deals too, of course. So if you try this Sainsbury's discount voucher, you get a rather handy £15 off when you spend £75 or more on your first shop. And our Tesco offers give you even more of a choice – spend £50 and you save £10, or spend at least £60 and they've give you £12 off.
Save on Your Groceries with Asda Promo Codes
But what if you want great value every time you order? Well, we're lucky that all our supermarkets offer this as a given, but Asda is a family favourite that always gives consistently good prices. You may not frequent Asda quite as often due to them not having as much of a high street presence as other supermarkets, but their fab prices and tempting offers are always available online – just check out our Asda coupon codes for their latest deals.
Regular Savings on Your Weekly Shop with Waitrose Online Shopping Vouchers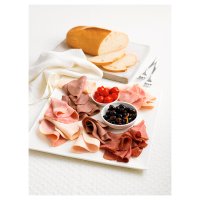 So you've given your business to your favourite supermarket, but you still want to keep saving… this is where our Waitrose discount codes come into their own. Not only to they offer you a saving on your first shop (£5 when you spend £75 or more), but the discounts just keep getting better and better the more you visit them. Get £10 off your second order, £15 off your third…you get the idea. Right up to a massive £25 off your fifth Waitrose online shop!
So there is no better time to try out ordering your groceries online for the first time, or even give a new supermarket a whirl - your wallet will be thanking you in the long run. But here's an idea – while you're browsing for your food savings online, make sure you never miss out on a special offer again by downloading our money saving app to your Chrome or Firefox toolbar. All our free online vouchers are then only one click away!
By Anna Scott, 21st August 2013