How to Dress for a Rainy Day
Well, you can't say it's come as much of a surprise – wet winter weather isn't exactly a rarity on this country, but the few weeks have been somewhat excessive, even by normal British standards. Fingers crossed it will start to ease off soon, but until then, it pays to be prepared. If you rainy day wardrobe isn't up to much, take advantage of the last of the sale stock as well as a voucher code or two and arm yourself against the harsh winter weather. Here's a quick guide on how to dress for a rainy day…
Grab Some Stylish Waterproofs At Great Prices With Our Debenhams Discount Vouchers
Yes, such things do actually exist! Now is not a time for heavy woollen winter coats, not unless you want to feel like a sheep in a storm. There is still plenty of sale stock available in this respect, and perhaps now is the perfect time snaffle up a bargain, with even more reductions than there were at the beginning of the month. Our Debenhams voucher code, for example, gets you up 75% off selected items and we've found 3 choice waterproof parkas that represent exceptionally great value – this Rocha John Rocha Designer Navy Padded Parka is now only £44.50 (was £89), this striking Yumi Hooded Parka Coat is down to £30 (was £60) and this Maine New England Silver Metallic Parka Jacket is only £23.60 (was £59).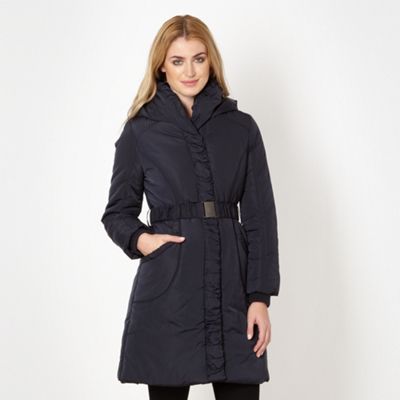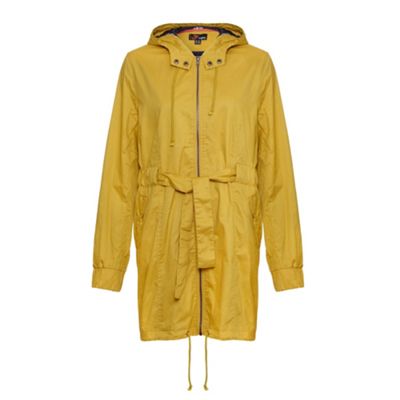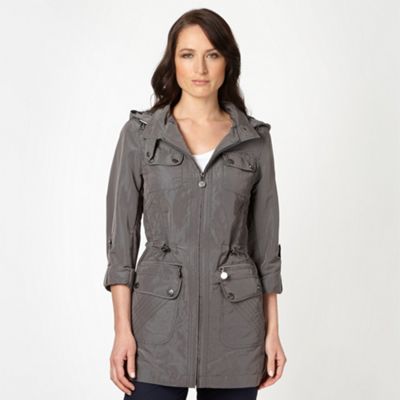 Always Wear Appropriate Attire With Our George at Asda Promo Codes
This is not the weather for baggy jeans. I learnt this the hard way. Same goes for long skirts or dresses. There is nothing more annoying than having to trail sodden clothes through puddles, so leggings are the way forward (complete with boots, of course, but more about them in a bit). Team this with your favourite skirt of dress for a practical but stylish rainy day look. This George at Asda discount voucher gets you up to 70% off selected items including these Moda Patterned Jacquard Trousers (were £16, now only £9) and use our M and Co coupon code to get 20% off your first order, which could include this Petite Swirl Pocket Jeggings (£18 before discount). And why not finish off the rainy day look with this Rose Print Umbrella (£7 before discount)?
Your Can Get Bargain Boots With Our Allsole Voucher Codes
Be they wellies or the bog standard variety, you won't make it through winter without a trusty pair of boots by your side. Or on your feet. If you've already splashed out on your annual winter boot purchase, but made the grave error of buying suede ones, perhaps you'd like to pick up a budget pair for when the weather isn't so dry – our Shoe Zone voucher code is a great source of boot bargains, such as these Lilley & Skinner Women's Black Casual Calf Boots, reduced to £16.99 (were £29.99). And if you simply must have the very much on-trend Hunter wellies, this AllSole discount code will sort you out – get some Hunter Original Tall Gloss Wellies in Moss Green, reduced from £89 to £45.
It's not too late to grab some wet winter weather bargains. In fact, let's face it, in this country, it's NEVER too late to dress for a rainy day, whatever the season. Remember to download our money saving app for easier access to all, our fantastic fashion and footwear voucher codes and stay dry!
By Anna Scott, 25th January 2014