How to Update Your Wardrobe Ready For Winter
It's at this time of year, when the seasons are changing again, that we start to think about rejuvenating our wardrobes (and when we say 'wardrobes', we mean the garments inside them, not the actual items of furniture). It's all very well scouring your favourite shops, but it might be a good idea to keep an eye on your spending and not just buy up the entire autumn/winter collection willy-nilly. So how do you make sure all your autumnal fashion needs are covered without breaking the bank? Well, here are some tips to help you restock without re-mortgaging…
Get Key Pieces at Great Prices With Our Debenhams Discount Codes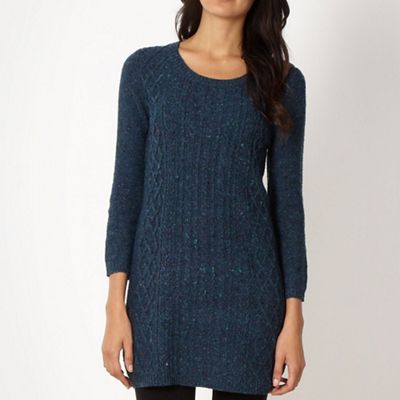 Have you heard of the concept of a 'capsule wardrobe'? In short, it means picking out a few key items and basing all your outfits around them – so perhaps choosing the perfect little black dress that can double up for evenings out as well as for the office. All you have to do is match it with different accessories and items and you have an entirely different look. When picking out these key pieces, think about colour and quality – you might want to take the opportunity to spend a little bit more on something that will last, and pick out more neutral, classic shades and cuts that you can adapt easily. You can get a wide choice with this special Debenhams voucher code – until 6th October, enjoy an extra 10% off you purchases.
Bag Some Bargain Accessories With New Look Promo Codes
Now this is where you're going to save a few quid. Yes, we all have our extra special items of jewellery or designer bags that we bring out on special occasions, but what about the everyday? If you've sourced your quality, classic key pieces, go on an online bargain hunt for the additional extras – scarves, bangles, tights, hairpieces, belts – you name it, there's bound to be an saving on it. High street favourite New Look has plenty of accessories reduced with their New Look shopping voucher that saves you up to 70% off selected items.
Get Designers Treats With House of Fraser Discount Vouchers
We've already talked about spending a bit more on those key pieces, but perhaps you've got a bit set aside for an extra treat. If you want an especially plush winter coat this year, or a suit that will see you through to next season, make your mark on your wardrobe by making an investment. This designer item could be the basis of your new autumn look, so choose carefully and work around it. Of course, we wouldn't bring it up if we couldn't find you a designer discount, so search for a price cut with this House of Fraser discount voucher and get up to 70% off selected items.
For all you online fashion shopping, you won't want to be without our money saving app. Even if you've forgotten to check for discount codes before you start, just click on our icon at the checkout and we'll show you whether we've got a last minute voucher code for that particular retailer. Roll on the winter!
By Anna Scott, 2nd October 2013