Make the Best Hot Chocolate Whilst Saving Money With Chocolate Trading Company, Whittards & Debenhams Voucher Codes
Before we get onto the fabulousness of our Chocolate Trading Company, Whittard of Chelsea and Debenhams voucher codes and how they can help you save money on that perfect hot chocolate, let's first give a quick mention to what constitutes the 'best' hot chocolate. This very helpful post on what might possibly be the most finely crafted hot chocolate ever is a very good guide, but we think there might be some dispute about a few of the elements. For example, even though everyone knows plain chocolate is the best quality, we all secretly prefer the taste of milk or white chocolate. Right? So keeping in mind we all have different tastes, here's our own guide on how to assemble the ingredients for your best hot chocolate…
Chocolate Powder For Less with Chocolate Trading Company Discount Vouchers
We can pretty much agree that this is the key ingredient, yes? And even though a few heaped teaspoons of standard drinking chocolate might be adequate, using the very best (or your favourite 'best') is what is needed here. For that we point you in the direction of our Chocolate Trading Company coupon codes and Whittard of Chelsea coupon codes. If the finest plain chocolate is the route you want to go down, we would highly recommend our current Chocolate Trading Company discount voucher. It not only gets you 10% off your order until the end of January, but also access to one of the best ranges of the chocolate there is online. For example, their selection of Chocolate Tree Hot Chocolates has to be the pinnacle with the 72% Madagascar Hot Chocolate being one of the richest you can find (£6.95 before discount). For those who prefer a slightly lighter touch, use our Chocolate Trading Company voucher code to buy the Chocolate Tree 42% Milk Hot Chocolate (£6.95 before discount). And these picks really are 100% chocolate in flake form. Because that is what is required to create the best.
Get Three For The Price Of Two With Our Whittard of Chelsea Promo Codes
However, the Whittard of Chelsea voucher code appreciates the fact that the world contains even more diverse chocolate preferences as well as hankering for hot chocolate savings. With this particular Whittard of Chelsea promotional code you can get 3 for the price of 2 on ALL hot chocolate and hot chocolate gifts. What better gift can you give than the gift of hot chocolate? We especially like these three flavours. Luxury White Hot Chocolate, Mint Flavour Hot Chocolate and Salted Caramel Hot Chocolate (all £6 before discount).
Add Those All Important Extras
Of course, it's not just about the chocolate. Milk is also vital the whole process. As mentioned in the link above, hot chocolate experts recommend you boil your milk once and then again after you've whisked in the chocolate for extra smoothness. Another thing the perfect hot chocolate isn't complete without is a big dollop of whipped cream on the top. Don't even consider using a can. You have to whip that double cream yourself for the best results.
Get Your Perfect Mug at a Great Price With These Debenhams Voucher Codes
We think what you put your hot chocolate in is also rather important and we're not talking dainty cups or latte glasses here. We reckon the best hot chocolate needs to be served in a sturdy and comforting mug. With our Debenhams voucher codes you can enjoy some huge savings on this sort of thing right now. Use the Debenhams discount voucher that gets you access to their up to half price sale and you'll find a very tempting Le Creuset Mug in Elysees Yellow (was £14, now £9.80) and the Belleek Living Ripple Set of 4 Mugs (were £25, now £15). You're perfect hot chocolate deserves no less.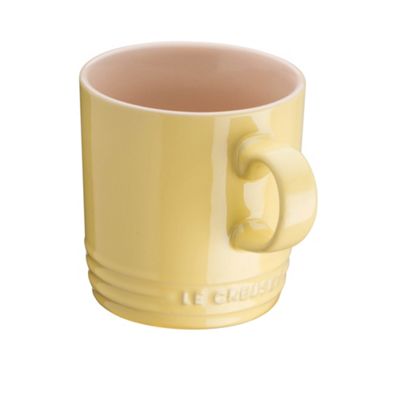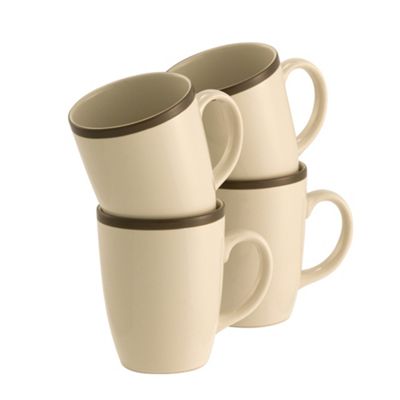 So there you go. The perfect ingredients for your hot chocolate and the perfect savings in the form of Chocolate Trading Company, Whittard of Chelsea and Debenhams voucher codes.
By Anna Scott, 22nd January 2016