How to Make Your Own Easter Eggs on A Budget
If you still haven't decided what Easter eggs to purchase this year, consider why you've been putting it off. Buying them is surely inevitable, but the sheer cost can sometimes be a bit much - compared to the average price of a large bar of chocolate then you can be paying over the odds. But Easter eggs are a special once-a year treat and no one wants to be a grump about it…so what is the answer? Making your own Easter eggs of course! Here are our tips for getting the best materials for the best price and how to turn that chocolate bar into a truly unique egg, produced by your own fair hand (although we won't go as far as making the actual chocolate yourself)…
Ensure Your Choose the Right Chocolate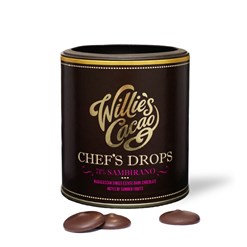 First things first – what chocolate to choose? Maybe you prefer to use only the finest 70% dark chocolate, or perhaps you want emulate the creamy milk chocolate eggs of your childhood. That's beauty of homemade eggs – you get to make the perfect one for you (and your family, of course) and you could even mix white and dark and go for a marbling effect! If you want to splash out on a top notch bar, we've got a Chocolate Trading Company voucher code can help you save on the very best – until 29th February you can get 10% off your order, and if you go to their site and browse the 'make, bake and decorate' section, you'll find plenty to get your teeth into, literally. Use this Chocolate Trading Company discount voucher to purchase not only the finest quality cooking chocolate drops (up to 71% cocoa content), but also choose from their excellent range of modelling chocolate for your own creative Easter egg decorations.
Or perhaps you want to emulate the taste of your childhood favourites. If this is the case, shopping online with a supermarket is best bet to stock up on all those Dairy Milk, Galaxy or Bourneville bars you'll need to melt. Use our Sainsburys voucher codes to get £15 off your first order when you spend £60 or more, and we've also got an Ocado discount code that saves you £20 when you spend £80 or more on that initial order, plus it's always well worth checking in with our Tesco voucher codes to see if they've got any fabulous confectionery deals - order early and you'll get your pick of the treats. Of course the one disadvantage of this approach is that you'll have to exercise that self-discipline so you don't end up scoffing all the chocolate before you get creative with it.
How to Make Your Easter Eggs Receipe and Instructions
 Depending on how many you want and how big you want them, you could need up to 500g of your favourite chocolate. But we're always going to say it's better to have too much than too little, especially when it comes to chocolate.
 Choose your moulds. We recommend using silicone moulds for ease of use, and you can order these using our Dunelm voucher codes that gets you free delivery. Pick from a Mini Egg Silicone Chocolate Mould (£3) or a Make Your Own Jumbo Chocolate Easter Egg 6 Pack (£14), as well as a large selection of colouring pastes for decoration.
Break your chocolate into small pieces in a heatproof mixing bowl.  Bring to the boil a pan of water that's about a quarter full (make sure your mixing bowl will fit snuggly into it without touching the bottom). Once simmering, reduce the heat to as low as possible then place your mixing bowl of chocolate pieces on top. Keep stirring with a spatula until it melts and turn off the heat if the chocolate starts to bubble (you should have enough steam to melt it with from the hot water). 
 Spoon the melted chocolate into the moulds and tilt them to make sure the entire mould is covered. Wipe away any excess from the edges before placing them in the fridge to set. Repeat this 3-4 times for a thicker egg shell.
 Carefully remove the eggs from the moulds and sandwich together the two halves using a pastry brush and some more melted chocolate then leave to set once more.
 Get decorating! Try piping some melted white chocolate onto a dark chocolate egg, or scour the cupboard for old cake decorations, securing them with more melted chocolate.
Of course, if you have children, another bonus of this method is that it can be fun – need a day to fill with amusing activities? If Easter Eggs is a bit much for smaller children why not look to Easter Cupcakes with our great reciepes. Save on that trip to the supermarket and make a start on those eggs with the help of My Favourite Voucher Codes
By Anna Scott, 18th February 2016