How Our Pay As U Gym, Smoko Electronic Cigarettes and SNCB B-Europe Voucher Codes Can Help You Stick to Your New Year's Resolutions
Yes, these Pay As U Gym and Smoko Electronic Cigarettes voucher codes can help you stick to your New Year's resolutions. Sounds unlikely? Well, stick with us because all will soon be revealed… Some of the most popular New Year's resolutions include getting more exercise, quitting smoking and travelling more. Unfortunately, they're also the most likely to remain unfulfilled. Keeping that positivity going sometimes requires some extra assistance, so read on to find out how these online savings can help…
Get More Exercise For Less With Pay As U Gym Voucher Codes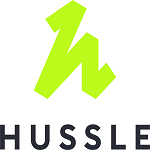 No matter how good our intentions, we always seem to put up barriers when it comes to achieving this one. Whether it's not having the money to buy the right gear, or gym membership being too expensive. However, with our Pay As U Gym voucher codes, you can get make that list of excuses a little bit shorter. The clue is in the name, because with current Pay As U gym discount voucher, you can not only access their unique service which allows you to purchase gym passes and avoid those extortionate membership fees, but you can also save 25% on daily, monthly and unlimited packages until the end of February. That's more than enough time to discover whether the gym is for you or not. And if it's the latter, find some other form of exercise that is!
Quit Smoking While Saving With Smoko Electronic Cigarette Promo Codes
One of the more important New Year's resolutions that should be stuck to if at all possible, which makes our 10 Motives voucher codes all the more essential. In the last year we've seen an explosion of e-cigarette online suppliers. Many of them with excellent savings available, but right now we've got a Smoko Electronic Cigarettes promotional code that could prove particularly helpful, especially if you're on a tight budget. So not only can you use this Smoko Electronic Cigarettes voucher code to get access to their offers with up to 42% off selected bundles, but you can also claim an additional 10% off the price. So their Starter Kit, Extra Battery and Pack of Refills Package comes down from £34.99 to £31.49 (RRP: £48).
Start Your Year Right and Resolve to Travel More
We all want to see the world but that inevitably comes with a high price tag. However, if you're determined to satisfy that sense of adventure in 2016, then our SNCB B-Europe voucher codes could be right up your alley. SNCB is the European rail company and on their site you can not only purchase Interail tickets for many European destinations, but also that essential Eurostar ticket to get you started. However, with our SNCB B-Europe promo code, you can save an additional 5% on the cost of your booking. The perfect opportunity to get a discount if your desire to travel does not mean booking that bog standard package holiday.
So there you go. With these Pay As U Gym and Smoko Electronic Cigarettes voucher codes you can get those New Year's resolutions back on the right path to success!
By Anna Scott, 12th January 2016
This Weeks Most Popular Blog Articles