How to Plan a Camping Trip On a Budget This Spring
February might not be the ideal month for sleeping outdoors, but spring is most definitely on the horizon which means it's time to start planning that camping trip you've always wanted to undertake. Whether it's in the Easter holidays or the summer break, there's nothing wrong with being optimistic about forthcoming weather and risking the damp to reap the rewards of the great outdoors in 2014…
Get a Reliable Tent With Our Cotswold Outdoor Voucher Codes
Unless you're glamping rather than camping, this should probably be the first item on your list. You might be going it alone or taking the whole family, so make sure you invest in one with enough room that will go the distance – you want to get more than one trip out of it, after all. Our Cotswold Outdoor voucher code gets you up to 70% off camping equipment, including a large selection of top quality tents – this Vango Mirage 300 Tent is reduced from £180 to £149 and their Vango Beta 450XL Tent was £170 and is now £119.
Pick up Those Extras With Outdoor Gears Promo Codes
You'll want to be as comfortable as humanly possible when you've only got a thin sheet of plastic between you and the ground, so make sure you invest in plenty of extras that will enrich your camping experience. This Outdoor Gear discount voucher saves you up to 30% off a large range of camping extras such as thermo blankets and travel towels and this rather amazing Mountain Warehouse coupon code is a treasure trove of camping treats – this Odyssey 200 Sleeping Bag is reduced from £39.99 to £12.99, their Two Person Coffee Set was £39.99 but is now only £12.99 and you can pick up this Four Person Picnic Folder for only £5.99 (was £19.99).
Get the Right Clothing For Less With Our Blacks Discount Codes
We're not going to be widely optimistic and suggest you only pack your summer gear because there's probably going to be a fairly strong chance that the spring and summer weather will be erratic at best. So make sure you have some handy warm, waterproof wear to hand. The best place to start on your stockpiling is this Blacks voucher code which gets you 10% off everything on their site until the end of February, and for even more money off one of the most essential camping items of them all, this Millets discount code saves you 30% on all wellies.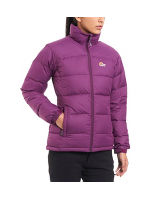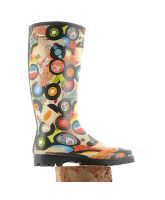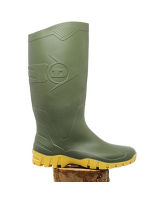 In spite of the risky weather and hard work involved, a camping holiday can be one of the most rewarding there is. To take advantage of further camping discounts, you can install our money saving app onto you browser – all our online vouchers will be there at your fingertips when you start collating all those camping essentials.
By Anna Scott, 4th February 2014