How to Prevent a Cold With Voucher Codes From Boots and Sainsburys
Yes, it's that time of year again… bugs are being passed around left, right and centre, sneezes and coughs pepper the air and we all cross the road to avoid anyone who looks remotely under the weather. With vitamin C being largely discredited in the area of reducing our chances of catching the cold virus, what can we actually do to prevent a cold, or at least reduce our chances of getting one? Ok, so we don't have the magic solution and there are no guarantees, but here are a few tips to help you get through the winter woes…
Keep Your Hygiene in Check With Our Boots Promo Codes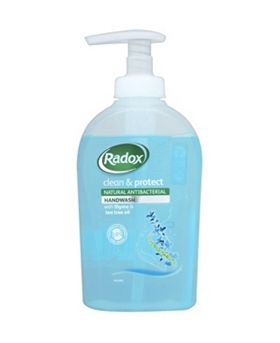 The very best thing you can do is wash your hands. It's that simple. The cold virus is overwhelmingly spread through droplets on our hands, so regular hand washing could go a long way to prevent the spreading of these germs. If you've got someone whose carrying the virus in your house, take extra care – wash the toys of any ill children, and make a habit of wiping surfaces regularly. And we're not just talking kitchen counters. Door handles, light switches (obviously taking extra car when cleaning these), telephones, keyboards – basically any object or surface that sees a lot of activity. Keeping separate towels for those who fall victim to the cold virus might also be a good idea as viral germs can live for hours on these. If you need to stock up on supplies, take a look at our Boots voucher codes, for great prices on hand washes and antibacterial gel.
Live a healthy lifestyle For Less With Sainsburys Discount Codes
It's the obvious answer for so many of life's ills, but that's because it works. Improving your health and well-being can be as simple as getting enough sleep and making sure you're eating your five-a-day. All of these things can boost your immunity, as well as keeping you in tip top condition to speed your recovery if you do find yourself coming down with the bug. Making sure you keep warm in the winter is also a positive step. Although there is absolutely no proof that getting cold or wet will mean you will actually catch a cold, but keeping warm will mean there's less chance of your nasal passages contracting which can encourage the virus to spread. Use one of our Sainsbury's discount vouchers to get all your warming-winter foods delivered direct to your door, which, of course also means there's less chance of you having to venture outside the house to shop too.
But what about the complimentary options?
We've already referred to the lack of evidence surrounding the effectiveness of vitamin C, but what about Echinacea? The jury's still out on this one. There is some evidence to suggest that it could well be beneficial in boosting your cold immunity, but it's by no means conclusive. Although it has been commented on that it certainly won't do you any harm, so if it makes you feel better in yourself, then why not? Anything that gives us a boost of positivity can surely be a good thing. If you're into your complimentary therapies, of just like a bit of relaxation time, this Neal's Yard Remedies free online voucher could well help . Get 15% off essential oil bundles for those essential winter bath times.
It is difficult to avoid catching a cold, but there are practical, simple, straightforward measures you can take that will help reduce your chances of being struck down with the sniffles, most of them based on good old-fashioned common sense rather than spending a fortune on vitamins. 'Eat well and wash your hands' just about sums it up! But if you're on the lookout for better value health supplies over the winter, downloading our money saving app to your browser might help cut the cost of those cold remedies.
By Anna Scott, 27th October 2013