How to set up a home office on a budget
So, you're one of the lucky ones that get to reply to their emails curled up on the sofa in their pyjamas with a steaming mug of coffee in their hand? That might be the impression of people working from home, but it couldn't be further from the truth.
In reality, we all need a space to work from to avoid the distractions of home life, such as the dirty dishes in the sink or watching a spot of TV. Setting up a stylish home office is one expense that few of us can afford. Luckily for you, I've got the discount vouchers to help you set up your ideal home office on a shoestring budget.
Furniture
Although your dream home office may feature custom-fit storage solutions and a whopping great big desk, that's probably not going to happen if you're looking to save cash. However, with some smart thinking and a little creativity, you can create a functional space for less.
Chico Computer Desk £37.97 / Clifton Computer Chair £49.98 / Adam 3 Shelf Bookcase £82.98 /  / Mura White And Walnut 3 Drawer Mobile Pedestal £115.98 
These are just some of my favourite pieces of office furniture. If you've spotted one a little outside your budget, you can 10% off anything shown above using Furniture 123 shopping vouchers.
Stationery
When you start a new job in an office, you'll be given a space to work from a probably granted access to the wonderful world of the stationery cupboard. Unfortunately, you don't have that luxury as you have to buy your own now, but that doesn't mean you can't indulge a little.
5 Star CustomSelf-Inking Imprinter Stamp £9.89 / Esselte Plus Jumbo Ltr Tray X3 FOC Unit £39.00/ 5 Star Paperclips Metal Large £0.28 / 5 Star Flipchart Marker Pen £1.22
Fancy a little treat while you're tapping away on the keyboard? Get a free bag of Haribo sweets when you spend over £5 with Office Stationery discount offers. 
IT
The biggest things you'll need to buy to ensure you're home office is running effectively are a computer, printer, scanner, copier, telephone etc. Whether you have to be at the desk for a Monday morning Skype chat, or you spend your days designing websites, it would be impossible without these things. Unfortunately, they're the most expensive.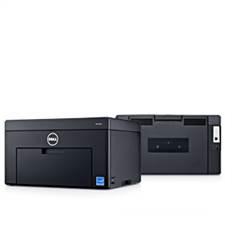 Dell C1660w Colour Printer £179 / Inspiron 14z Ultrabook £449 / Inspiron 15z Ultrabook £649 / Inspiron 660 from £349
You can use our Dell UK coupons to get 12% off any Inspiron desktop or laptop, £50 off Inspiron 15z laptops worth over £549 and 10% off all computers! What a great way to get top of the range IT equipment at an affordable price.
So, there you have it, all the discount vouchers and codes you need to set up your home office on budget. 
By Jemma Porter, 26th April 2013