Replace and Protect Your Summer Gadgets With Voucher Codes From Amazon, Tesco and Gadget Cover
Selfie sticks may be banned at Wimbledon this year but with our Amazon, Tesco and Gadget Cover voucher codes, you can still enjoy all your gadgetry when you're out and about in the next few months (as long as you don't want to lampoon anyone with a selfie stick whilst watching the tennis that is). Whether you're on the lookout for a new tablet to use on any long plane or train journeys or want to take extra care when travelling with your precious technology, here are a few current online savings that might be able to help you out with your summer gadget needs…
Upgrade Your Summer Gadgets at Amazon
If you want to upgrade or replace any electronics or gadgets, Amazon voucher codes are always a good starting place. Not only do they have all the popular brands but it's more than likely they have the best possible prices too. With our current Amazon voucher codes you can either get up to 50% off selected tablets or up to 50% off selected electronics and computing. So take your pick from getting 50% cashback on the latest Lenovo tablets or pick up the Asus X102B 10.1 inch Touchscreen Laptop for only £209.95 (was £299.99).
Save On Your Electrical Accessories at Tesco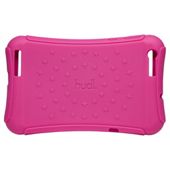 If you're already in possession of one of the excellent value Hudl2 tablets from Tesco, then our next pick of the Tesco voucher codes might be right up your street. You can claim 1/3 off the price of their Hudl2 accessories. These are excellent if you're planning on travelling with the kids over the summer because included in this deal is a Protective Bumper Case in either Blue or Pink (was £15, now £10 with Tesco voucher codes). Or if you're after something a bit more grown up and stylish you can choose from a range of Soft Touch Cases (was £20, now £13.34 with Tesco voucher codes).
Get Your Insurance For Less With Gadget Cover
Another important aspect when it comes to enjoying your summer gadgets is insurance. Ok, so it's not quite as exciting as picking out the latest model of iPad or Android smartphone. But without adequate cover for your tablets, eBook readers, state-of-the-art phones and laptops, you could be seriously out of pocket if they're lost, damaged or stolen whilst you're on holiday. With our Gadget Cover voucher codes there's plenty to choose from, whatever you need insurance for. You can use current Gadget Cover voucher codes to get 30% off insurance for a brand new Samsung Galaxy S6 or S6 Edge for example, or why not just enjoy a straight 10% off gadget and mobile phone insurance on all new policies?
So as most of us probably won't be visiting Wimbledon this year, feel free to take those selfie sticks wherever you end up this summer. Just make sure you've used our Gadget Cover, Tesco or Amazon voucher codes to protect the gadgets you do have, or replace the ones you're fed up with before you go!
By Anna Scott, 30th April 2015
This Weeks Most Popular Blog Articles