Make Sure Your Loved Ones Get Their Gifts on Time! Final Christmas Posting Dates for 2013
It might not seem like summer is even over yet, but it's only 100 days until Christmas!
While it might seem like ages away, the festive period will sneak up on you before you know it. We've already got some postal dates for you to mark in your diary – some less than two weeks away! 
If you're planning on sending gifts or cards abroad for Christmas, you might need to start your shopping earlier than planned.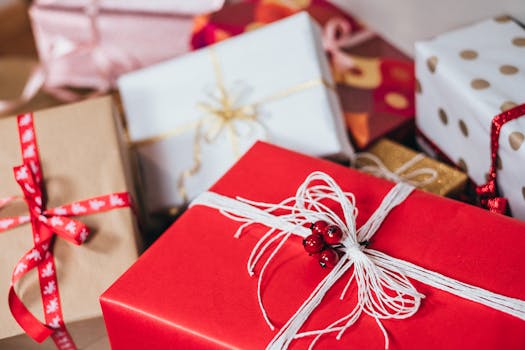 While the deadlines for Airmail services aren't until December, by getting prepared early and using the Royal Mail surface mail options, you could save a small fortune.
Even if you're loved ones are closer to home, send your gifts by second class post and avoid the high cost of Special Delivery.
Surface Mail - Post Before Monday 30th September!
Anything being shipped to Africa, Asia, Australia, Caribbean, Central and South America and New Zealand by surface mail needs to be posted before Monday 30th September.
Other important deadlines are:
•
1st October – Far and Middle East (excluding Hong Kong and Singapore)
•
15th October – Canada, Hong Kong, Singapore, South Africa and USA
•
5th November – Cyprus, Eastern Europe, Greece, Iceland, Malta and Turkey
•
19th November – Western Europe
Try not to worry if you miss the surface mail deadline as you'll still have a couple of months before the last airmail is sent around the world. Find out more about International Airmail dates below.
Airmail - Final Dates for December
Those paying extra for Airmail will at least be able to wait until December before sending their gifts to loved ones. But don't leave it too late, or they might wake up on Christmas morning without anything to open.
•
4th December – Asia, Far East (including Japan), New Zealand
•
5th December – Australia  
•
6th December – Africa, Caribbean, Central & South America, Middle East 
•
9th December – Cyprus, Eastern Europe 
•
10th December – Canada, France, Greece, Poland 
•
14th December - Western Europe (excluding France, Greece, Poland)
Anyone with partners, children, parents or other family and friends in the Forces, will need to remember 29th November for Operational BFPOs and 13th December for Static BFPOs.
UK Royal Mail Final Postage Dates
If you're lucky enough to have all your loved ones living nearby, you won't need to think about last posting dates until closer to Christmas. However, there are still some key dates to note as postal services won't be the same over the festive period.
•
18th December - 2nd Class & Signed For
•
20th December - 1st Class & Signed For
•
23rd December - Special Delivery
Save on Your Christmas Shopping with Online Voucher Codes
Christmas is an expensive time of year, so it makes sense to send off your cards and presents as early as possible. However, a couple of quid saved on the postage isn't the only way to cut costs – you can save on your shopping too.
If you're shopping early to meet the surface mail postal deadlines, it's worth looking around for ways to slash the price of your presents. Most pre-Christmas sales won't start for another month or two, so see if voucher codes could help you save.
We have got all sorts of deals on everything from clothes - such as £20 off when you spend £100 with
Joules Clothing voucher codes
– to chocolate – free handmade chocolates with Cocoa Boutique voucher codes.
Whatever you plan to buy for your friends and family this Christmas, make sure you get it at the best price and send it on time!