Look Fantastic for Any Occasion This Christmas with Our Fashion Voucher Codes
Whether it's the work Christmas do, visiting friends and family, going to do the Christmas shopping or even for the day itself, it's about time you started to plan your outfits.
Christmas is fantastic time to update the wardrobe because there are so many great festive pieces to choose from. You can exude elegance in stylish classics or go fun and friendly with an on-trend woolly jumper. With our incredible money-saving voucher codes you could update your wardrobe with Christmas cheer for a lot less. 
Take a look at the fashionable styles we have created below by using
our clothing and fashion discount codes.
. Even if you don't have the time to search for deals before doing your shopping, you can still save. We have created a promotion codes toolbar that tells you when you could be saving money! Download the toolbar for Mozilla Firebox or Google Chrome to save as you shop. 
Party Wear - Save 40% on Dresses with The Classy Wardrobe Discount Vouchers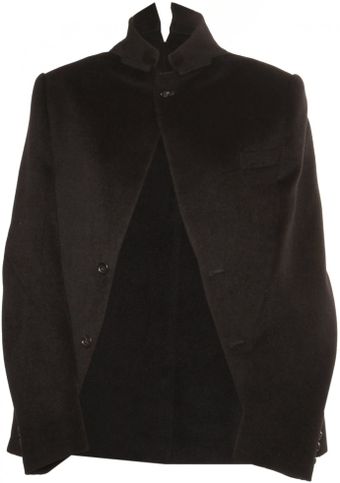 For me, Christmas is all about the parties. I don't know about you but I end up going to two or three each year. Whether it's my work, my partner's work or just friends and family throwing a bash, you need to look your best.
We've scoured through our discount codes to find the best ones for Christmas party wear. Don't break the bank updating your wardrobe, just pay us a visit! Our favourite pick of the bunch is this fabulous blazer from Hervia, which will make the perfect addition to any outfit. Or, for a whole array of gorgeous party dresses, take a look at our promo codes from The Classy Wardrobe, you can currently get up to 40% selected dresses!
Casual - Get Up to 70% Off with Hervia Promo Codes
Just because you're lounging around the house or popping down the shops, doesn't mean you can't look good – you never know who you'll bump into! Look great in these gorgeous casual items this winter. Looking great doesn't have to mean you're dressed in your Sunday best, with our favourite pieces you can look fabulous but still be comfortable. 
These casuals won't be made redundant just because the New Year has been rung in, you can make the most of them all year round. You can currently save up to 70% on ladies fashion with our Hervia promotional codes too!
Get Stylish Workwear for Less with 10% Off at Laura Ashley
Cheer up the office a little by surprising everyone with a gorgeous new outfit. You don't have to dress in black all day long, especially when it's Christmas. Why not put a smile on everyone's face throughout December and wear something a bit different to work? Whatever you decide to wear, you can be sure that you look classy and professional with our clothing and footwear discount codes. Laura Ashley currently has a stunning selection of smart and stylish clothing, and even better, you can
save 10% with our discount vouchers!
Wrap Up Warm and Save 20% on Selected Coats and Knits with New Look Discount Codes
You're bound to be out and about around Christmas time and with the temperature dropping, it's important that you're wrapped up warm. Don't think that being cosy means you have to look any less than fantastic. With our voucher codes you can wow just about everyone you pass with your brand spanking new outfit knowing that you've saved a fortune. And how about this to get you started? Our
New Look promo vouchers
can currently get you 20% off selected coats and knitwear! Perfect for stocking up on some winter woolies, and maybe even a few Christmas pressies!
By Jemma Porter, 16th November 2012