Easy New York Style Cheesecake - Save on Ingredients with Sainsburys and Ocado Shopping Vouchers!
Do many people attempt baked cheesecake at home? Admittedly, it's a lot easier to buy one from the shop, but it's honestly not that difficult to make your very own New York style one from scratch. And it tastes so much better – really! Although there are so many variations out there – chocolate, lime, passion fruit – for me, the ultimate cheesecake needs nothing added to it. So indulge your sweet tooth with this king of desserts and you'll never buy a readymade one again!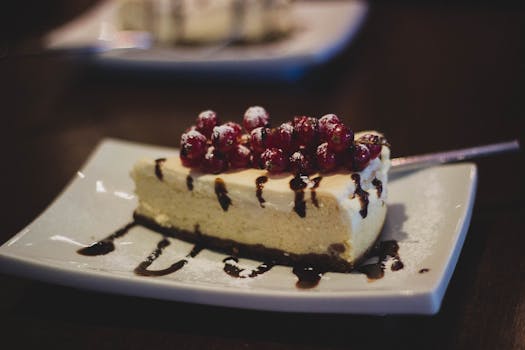 Stock Up on Bakeware with Voucher Codes from Ideal World and You're Good to Go!
The first thing you'll need is a loose-bottomed 20cm cake tin – If you're short on bakeware, you can get 10% off all purchases with our Ideal World discount voucher. As for everything else, here's what you'll need:
60g unsalted butter, melted and then cooled slightly
135g digestives, crumbed
500g full fat soft cheese – must be at room temperature
200g caster sugar
4 tbsp double cream
30g cornflour
4 large eggs, beaten
Shop for Ingredients with Ocado Vouchers and Save Up to £20! 
First of all, heat the oven to 90 degrees centigrade. It needs to be a very low heat, otherwise the cheesecake will cook too quickly and unevenly. Combine the melted butter with the digestive crumbs. Press the mixture firmly into the bottom of the cake tin and put in the fridge to set while you get on with making the cheesecake mix. If you want to get hold of the best ingredients, our Ocado voucher code saves you an amazing £20 off your first order when you spend £80 or more.
Put the soft cheese in a large bowl and combine with the sugar, cream and cornflour until there are no lumps. Pour in the egg and beat with a whisk until smooth. Turn this mixture into the cake tin over the biscuit base and then give the tin a gentle tap or shake to evenly distribute. Bake for 1 hour – 1 ½ hours. It should still have a slight wobble on the surface. Many shop-bought cheesecakes are over cooked – you want to texture to be more like a pannacotta.
Allow to cool before you remove the edge of the cake tin.
Save Money on Your Shopping with Sainsburys Promo Codes!
This dessert will be sure to impress many and you'll be safe in the knowledge that's it's so easy to get this perfect pudding just right! But make sure you're not paying over the odds for your shopping list by taking a look at our Sainsbury's UK coupon codes – if you're a first time customer, you can save £12 with a £60 minimum spend.
By Anna Scott, 19th June 2013