Classic Christmas Cocktails - Get Festive Discounts from Drink Supermarket, Ocado and The White Company
Christmas is the most celebratory of all celebratory occasions, and what's the very best way to celebrate? With a seasonal cocktail of course. And boy are there some Christmas classics to choose from. This is the one time of year when kitsch is king, so indulge your love for retro cocktails and get stirring!
Try This Festive Eggnog Recipe and Get Your Ingredients for Less with DrinkSupermarket Voucher Codes
This is incredibly versatile – it can be served hot or cold, alcoholic or non-alcoholic. We've put together a relatively simple recipe that you can adapt accordingly. To get your hands on the best value ingredients, our DrinkSupermarket.com voucher code gets you free delivery on your Christmas order.
For the recipe here's everything you'll need and what you'll need to do:
2 pints whole milk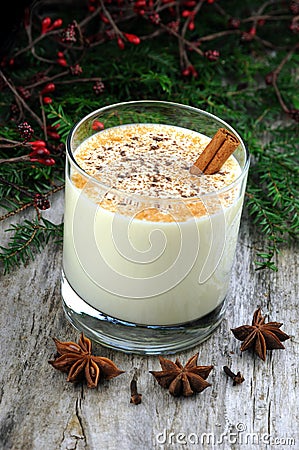 6 free range eggs, with the yolk and the whites separated
50g caster sugar
1 teaspoon vanilla extract
200ml bourbon or dark rum
Pinch each of cinnamon
Grated nutmeg
Whisk together the egg yolks and the sugar until lighter in colour. Gradually add the milk a bit at a time and mix together before putting in the vanilla and cinnamon. You can choose to either keep this cold, or heat up VERY GENTLY, but don't boil, as there's a danger of curdling. In the meantime, whisk the egg whites until soft and gently combine with the eggnog base. Even distribute the bourbon or rum between the glasses (how much you put in depends on how strong you want them), and then pour or spoon the eggnog on top. Dust with a small amount of grated nutmeg. Of course, you can omit the alcohol altogether if you prefer, and don't forget to be extra careful when serving raw egg – this can be dangerous for pregnant women and those of ill health.
Get Sophisticated with This Poinsettia Recipe - Save on Ingredients with Ocado Promo Codes
No, nothing involving the decorative flower – the only things these two have in common is the colour. Champagne is an essential part of the Christmas holidays, but this take on the classic Kir Royale is perfect of you want to put a bit of a twist on your quality sparkler.
For each serving, you will need:                                               
½ shot triple sec or Cointreau
1 shot of cranberry juice
Top up with Champagne
Orange zest cut or twist to garnish
All you have to do is put in the first to ingredients and the top up your Champagne flute. Of course, there's no reason why you can't use another sparkling wine, but make sure it's similar to Champagne in character – Australian, New Zealand or other French wines made with the same grape varieties. And Ocado discount voucher can help you stock on any garnishes or extra ingredients you might require.
Serve Your Cocktails in Style with Discounts from The White Company
If you're short of suitable glassware in which to serve your drinks, this The White Company discount code currently gets you 30% off selected items including pitchers, glasses and ice buckets. And don't forget to install our money saving app to your browser for even more stress-free Christmas deals and offers.
By Anna Scott, 3rd December 2013