Tasty Smoothie Recipes to Get Your Five a Day
We all love the idea of getting our 5 a day, but sometimes it can feel like more of a chore than a treat. This is where smoothies come in very handy. Ok, we're not talking the expensive sort you find in the supermarket, as tasty and refreshing as they are, because let's face it, we can't really justify forking out for them on a twice-daily basis. Homemade smoothies are easy, cheap and do the job just as well. There are no strict rules as to what you should put in them – just go with what works for you, but here are a few basic recipes to get you started and you can go from there. All you will need is a food processor, or hand blender. If you're without either of these, take a look at these Home and Cook UK coupon codes and you could get up to 80% off selected items.
Basic Berry Smoothie (for 1) - Stock Up on Groceries with Tesco Voucher Codes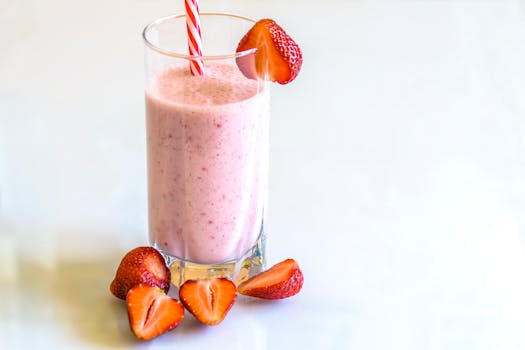 One handful of frozen or fresh mixed berries 
Half a banana, sliced
Half a glass of orange juice
The instructions are simple – just put the lost in a container/processor and whizz together! If you're using frozen berries, you can either use them in their current form if it's a particularly warm day to cool you down or just defrost them in the microwave beforehand. And even though freshly-squeezed orange juice is delicious, it's not essential and this needn't cost a lot to make on a regular basis. Use a Tesco voucher code and not only will you save £12 when you spend £60 or more on your first order, but you take your pick of fresh and frozen fruit from their great value range.
Tropical Treat Smoothie (for 2) - Top Up the Fruit Supply with Sainsburys Promo Codes
Mix it up a bit with some different ingredients for a smoothie with more of a summer flavour…
Half a banana, sliced                                                                         
Half mango, diced
Small tin of diced pineapple, drained (or fresh equivalent)
Glass of fruit juice
The very best thing about smoothies is that you can add as little or as much as you want. You can put yoghurt in either recipe for a bit of protein and dairy goodness, or some ice cream if you want an extra treat. They're also a fantastic way of encouraging kids to eat/drink more fruit – maybe try freezing some smoothie ice lollies to bring a smile to their faces? Check out our Sainsbury's discount vouchers if you want to save more on your fruit and vegetable supply – their range offers an excellent choice and if you haven't shopped with them before, you can save £12 on your first order with a minimum £60 spend.
If you don't want to miss out on the latest grocery and kitchen offers, then make sure you download our money saving app to your Firefox or Chrome toolbar. Just click on our icon when you're shopping online as you normally would and then we can let you know if we've got a discount code for the site you're on. Time and money saved!
By Anna Scott, 25th June 2013
This Weeks Most Popular Blog Articles