Money Saving Tips For Healthy Eating With Voucher Codes From Sainsburys, Ocado and Graze
Losing a few of those Christmas pounds is on the minds of many at this time of year but sensible healthy eating isn't about fad diets, which is why you should make the most of current Sainsburys, Ocado, Waitrose, Tesco and Graze voucher codes to help you save a bit of money on some healthy eating habits in the New Year. And if your better eating resolutions have already fallen by the wayside, that's even more of a reason to start from scratch again with these Sainsburys voucher codes and the like…  
Moderation is The Key To Loosing Weight and Saving Money
For long term healthier eating, completely cutting out bad foods isn't really the way to go. You'll only end up craving them even more and increasing the potential for you to fall off that healthy-eating wagon in dramatic fashion. The very best thing you can do is cut down, and this will save you money straight off. An easy way to do this is by ordering your shopping online using Sainsburys, Ocado, Waitrose or Tesco voucher codes. You can see exactly how much you have in your trolley and how much you're spending, and if you set yourself a snack limit, there's no way you're going to break it if you can double check your order before you pay.
How Can Our Sainsburys and Ocado Discount Vouchers Save You Money?
If you're buying groceries online for the first time then both Sainsburys voucher codes and Ocado voucher codes can offer you substantial savings. With Sainsburys voucher codes, save £20 on your first order when you spend £100 or more, and with Ocado voucher codes, either save £10 when you spend £50 or more, or £20 when you spend £80 or more.
Special Offers and Healthy Snacks
But what about replacing all those treats with something healthier? Well, the first thing you can do is check out current Sainsburys and Ocado voucher codes for any special offers relating to fruit or other healthy snacks. However, you should be weary of buying too much fruit in bulk. The chances are you won't feel like eating it all before it starts to get past its best and wasting your pounds defeats the whole 'saving money on healthy eating' objective here. Instead, use Sainsburys and Ocado voucher code to see if you can save on their many multi-buy deals. This is also a great way of adding a bit of variety to your healthier diet.
How Our Promo Codes For Tescos and Waitrose Can Save Yo Money
Once you've shopped with one supermarket, you might think that your online grocery savings options will then be a bit limited, what with most of the offers being geared towards first time customers. Well, this is where having so many big supermarkets comes in handy. Why not shop with another, especially when there are Tesco and Waitrose voucher codes available too? With current Tesco voucher codes you can save £15 on your first order when you spend £60, but Waitrose voucher codes go several steps further. Not only can you use Waitrose promo codes to save £15 off your first shop when you spend £100 or more, but you can also then get £20 off your second shop, and then claim £10 off not only your third order but your fourth and your fifth too! So if you start your healthy shopping and eating habits with Tesco discount codes and Waitrose promo codes, there's no reason why you can't continue.
Snack For Less With Graze Promotional Codes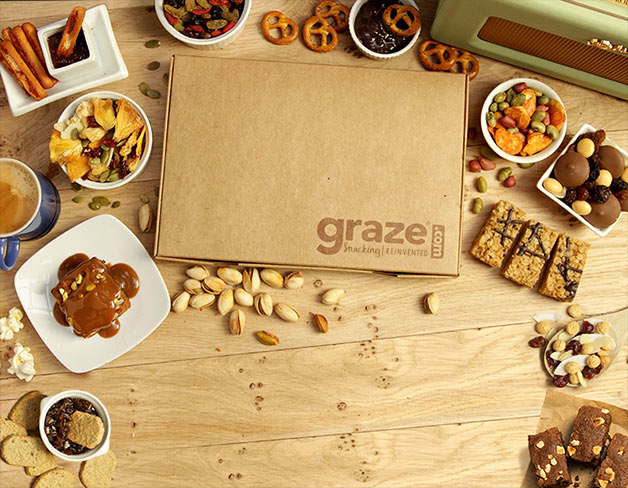 When it comes to other types of snacks, Graze voucher codes offer you a good introduction as with Graze discounts you can get enticing, healthy snacks delivered direct. Although this might seem like a more costly way to fill you up between meals, Graze voucher codes can get you an initial discount with either your first 2 boxes at half price, or you can claim a free box. The snacks on offer with Graze discount codes can also give you a bit of inspiration when concocting your own healthy snacks from scratch. This is an easy way to snack at work, saving you money on last-minute purchases when hunger gets the better of you.
These Sainsburys, Ocado, Tesco, Waitrose and Graze voucher codes are an excellent starting point and if you use them sensibly you can begin the road to you own successful and cost-efficient healthy eating plan.
By Anna Scott, 16th January 2015