Join The Movember Movement Without Growing A Tache
We're halfway through November and we have seen some really dodgy moustaches over the past two weeks. If you didn't have the guts to take part in the first place or have already shaven yours off, you can still take part in this worthwhile cause.
Movember started out in Melbourne, Australia, but has since become a worldwide annual event. Every November men from all walks of life sprout moustaches to raise awareness for male health problems, specifically testicular and prostate cancer.
To join the cause you don't have to grow your very own handlebar moustache, you could just use our fantastic promo codes to make huge savings on all this funky Movember merchandise. Choose to add a tache to your cushions, mugs or clothing rather than your face! Here, we've rounded up the top discount codes across the board this November.
Huge Savings with Blue Banana Discount Codes
Goodie Two Sleeves Moustache You Skinny Fit T-Shirt £19.99 
Blue Banana is well known for their quirky and bold merchandise, so it's no surprise they've joined on the Movember band wagon. Get great merch for less using our discount codes, including this Moustache skinny fit shirt for only £19.99.
Save up to 70% with Amazon Voucher Codes!
Fingerstache Party Pack £4.50 / 12 x Pre-cut Movember Moustache Cake Toppers £1.99 / 60 x Movember Nail Wraps £2.99
Whatever you're getting up to to celebrate Movember, whether it's a bake sale or simply adding a few accessories to your outfit, you can get everything you need for less with our Amazon promo codes.
Get Up to 50% Off at Play.com
With Play.com discount codes, you can save up to 50% off on all your Movember essentials, such as this moustache mug for £4.49, or this quirky "I Moustache You Something" phone cover for iPhone 5 at £5.99.
Save Up to 75% at Debenhams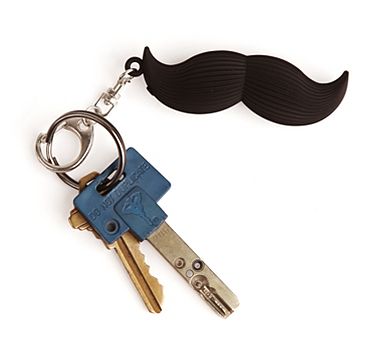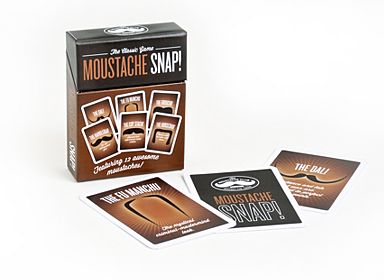 Kikkerland Talking Moustache Keychain £5 / Sass & Belle Cream Moustache Cushion £22 / Moustache Snap Game £5
Another store getting involved with Movember is Debenhams, with a fantastic range of items to join in the fun. Plus, with
our promotional vouchers
, you can save up to 75%!