Pick Out the Perfect Perfume with Fabulous Savings on Fragrance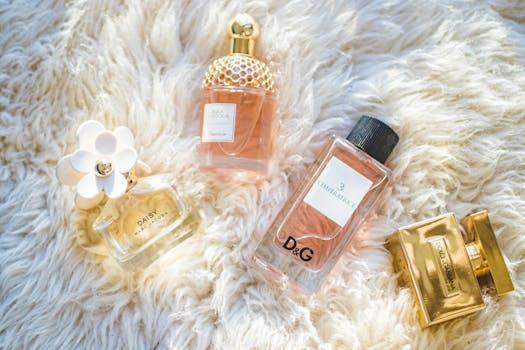 What better time of year to use a perfume voucher code than on Valentine's Day? If you got a good telling off for not buying a certain someone's favourite fragrance at Christmas, then now's the time to redeem yourself. But don't despair, you can still pick up perfume at a great price tag if you use one of our online promo codes for a selection of the best Valentine's Day bargains. You'll be wafting the sweet smell of shopping success around for weeks after…
Save Up to 70% on Celebrity and Designer Fragrance with Lloyds Pharmacy Discount Codes
Lloyds Pharmacy aren't just about the pharmaceuticals – with one of our discount vouchers, you can pick yourself up a bottle of your other half's favourite fragrance for less. You can get up to 70% off selected lines such as Victoria Beckham, Christina Aguilera and FCUK.

Get 10% Off Your Order with Galaxy Perfume Promo Codes
If you want to browse a great range of smells, go straight to our Galaxy Perfume discount voucher code and you can get 10% off your perfume order.
Designer Smells for Less - Save 70% with All Beauty Online Shopping Vouchers
If you're looking at savings on some big brand names including Chanel, Marc Jacobs and Hugo Boss, look no further than All Beauty. With our All Beauty online discount voucher, you can save up to 70% on selected lines – how about 30% off a bottle of Clinique Happy? We thought that might bring a smile to your face…
Amazing Savings with Fragrance Direct Discount Codes - Save 80% on a Huge Range of Fragrance
With our Fragrance Direct free promo code, you could save an amazing up to 80% off that special perfume for your partner. With fragrances from Rhianna and Elizabeth Arden, you can't go wrong. And your bank balance will be exceptionally grateful too.
Make sure you don't miss out on any of our forthcoming Valentine's Day deals by downloading our money saving app to your Chrome or Firefox toolbar. When you're browsing the web for gifts, our little icon can let you know if we've got an offer for your chosen Valentine's Day offering!
By Anna Scott, 23rd January 2013