Get a Little Pre-Valentine's Day Pampering with our Avon Promo Codes
It's the middle of February already and in a couple of days, people all around the world will be confessing their love for one another. If you're starting to panic about a big date, don't worry because we've got a whole selection of Avon promo codes to cheer you up!
Whether you're enjoying a romantic meal for two at home, dining at the poshest restaurant in town or just popping to the pub for a drink, you'll want to look your best. Well, you can sit back and relax because you can get loads of pre-Valentine's Day pampering done with our Avon free discount codes.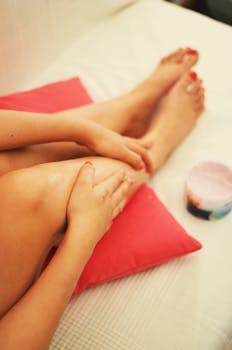 Why not take advantage of some of these amazing Avon deals in time for Valentine's Day? By spending a couple of days pampering, you'll look as incredible as you feel, so you're big date can go without a hitch. 
Sweet Smells for Less - Mix and Match Bath and Body Products
The sense of smell is pretty important on Valentine's Day, so if you want to wow him, wash with Naturals Black Cherry & Nutmeg Shower Gel and keep your skin smooth with a matching body lotion. You can over £10 on bath and body essentials with Avon discount codes as you can mix and match three items for just £5.
Get Top Results with Anti-Wrinkle Cream
Are you fed up of using the same anti-wrinkle cream and not seeing results? Have no fear!
With our incredible Avon online vouchers, you can get your hands on Anew A-F33 Eye Treatment for free when you buy Anew Clinical PRO Line Corrector with A-F33. Wave goodbye to those pesky lines and enjoy your Valentine's Day.
Bonus Bargains in the End of Season Sale - Save Up to 75%
That's not all girls, you could also get up to 75% off selected lines with Avon UK discount codes in the end of season sale. Shop now to save £4.50 on Shine Attract Lip Gel, £2.50 off Avon Perfect Eyebrow Pencil, save £8 on Avon 24K Gold Radiant Foundation and half price Colour Protection Lock In Treatment!
These huge savings are sitting there waiting for you to claim them before Valentine's Day with our money-saving Avon promotional codes.
By Jemma Porter, 12th February 2013