Get Amazing Savings on Superdry Fashion with Online Promo Codes
Did you know that you could get your hands on great clothes for less with our Superdry voucher codes? Superdry is a popular urban clothing brand in the UK, it manages to combine Japanese graphics with vintage American styling, but high quality British tailoring.
The man behind the name is Julian Dunkerton, a Cheltenham-based entrepreneur. He set up the brand a decade ago with his two business partners and has since taken over the urban fashion industry with their 'cool' clothing and managed to get his company valued at £1.2bn.
Superdry clothes are incredibly popular, but constantly updating your wardrobe put a big dent in your bank balance. Fortunately for you, we're here to save some valuable pennies on those recommended items.
Ever wondered which clothes are their favourite? Fancy a sneak peek inside the minds of those behind the brand? Take a look at their handpicked recommendations and start saving with our promo codes.
Stylish Menswear with Superdry Discount Vouchers
Superdry started out with bold printed t-shirts – as worn by David Beckham in the early days – but has expanded its range to include hoodies, shirts and denim. If you're looking to improve your wardrobe, take a look at these favourites for men and get great savings with
our Superdry discount codes.
Destroyed Polo

(£

34.99), 

Paperweight Shirt (

£54.99), 

Slim Chino (

£44.99)
Great Deals on Ladies Clothing with Superdry Online Vouchers
Superdry isn't just a brand for men, they have also got a fantastic women's collection. This urban clothing brand is a huge hit with women from their teens into their 30s and 40s – just about everyone can find something perfect. Check out these recommended top buys and save even more with our
Superdry promotional codes.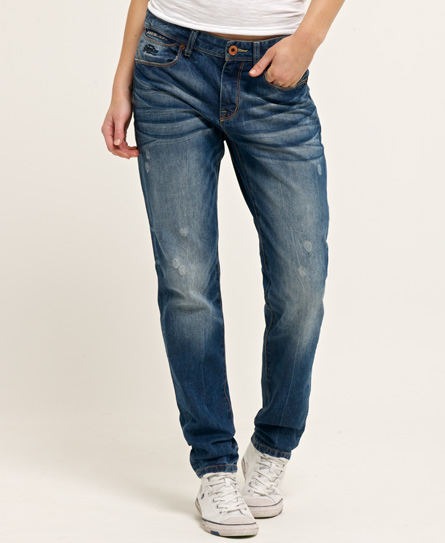 Tomboy Jeans (£

44.99), Oversized T (£16.99), 

74 Block Hoodie (

£44.99)
Gifts, Goodies and Accessories - Pick Up a Bargain with Superdry Discount Vouchers
We're pretty sure that you can take advantage of our great Superdry discount codes, even if you're not looking to buy clothes. They have loads of fab goodies and accessories for you to complete your outfit. So, whether you're after underwear or a watch, take a look through these top buys.
Card Clip (

£14.99), S

teel Cologne (

£39.00), 

Sport Boxers (

£14.99)
It's hard to imagine that anyone could browse through these recommended products and not get the urge to start buying. Make sure you don't shell out a fortune, by always checking to see if we have any Superdry online vouchers to help you save cash. 
By Jemma Porter, 12th March 2013
This Weeks Most Popular Blog Articles